The #TFBook Club chooses "Prague Nights" by Benjamin Black
21st April 2017
Our first outing for the #TFBookClub was a resounding success, we had lots of lovely chat and input from our readers following Rosanna Ley's characters to Dorset and to Sardinia, in search of The Little Theatre by the Sea. Following on from that, we have now chosen our next book to read together:
Prague Nights by Benjamin Black, published on 1 June 2017. Be one of the first to read this historical murder mystery!
"The Emperor's mistress has been murdered…. and the world turned on its head!"  
Set in PRAGUE in 1599, Christian Stern, a young doctor, has just arrived in the city looking to make his fortune. On his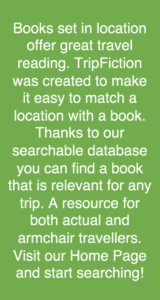 first evening, he stumbles across the body of a beautiful young woman, half buried in the snow and with her throat slit. The dead woman is the emperor's mistress, and there's no shortage of suspects. Stern is employed by the emperor himself to investigate the murder… an intriguing and atmospheric 16th Century murder mystery that will thrill fans of C J Samsom's Shardlake series and S J Parris's Giordano Bruno series
"It is doubtful that anyone can write as well as Black when it comes to a psychological mystery" (Washington Post)
Come and join us reading this book! To get the ball rolling, the publisher has kindly offered the #TFBookClub 12 paperback copies (UK only) and several digital copies (via Netgalley) for those who prefer digital, and for those who are outside the UK. If you would like to apply for a copy now to read along with us during May and early June, leave a comment below about your own Prague experiences, or why you'd like to visit (and telling us whether you prefer paper (UK only) or digital or either). The first names out of the hat on Monday 1st May 2017 will be sent copies by the publisher. After that we can all get stuck in and share our thoughts over the subsequent weeks.
We will be in touch at the beginning of May if you are one of our lucky readers!
A massive thank you to Sara D'Arcy at Penguin Random House for her support.
Andrew and Tina for the TripFiction Team
Catch up with Team TripFiction on Social Media: Twitter (@TripFiction), Facebook (@TripFiction.Literarywanderlust), YouTube (TripFiction #Literarywanderlust), Instagram (@TripFiction) and Pinterest (@TripFiction)