Memoir set in Namibia and Kenya ("a memoir of tremendous courage or tremendous naivety?")
10th November 2015
Africa, My Passion by Corinne Hofmann, memoir set in Namibia and Kenya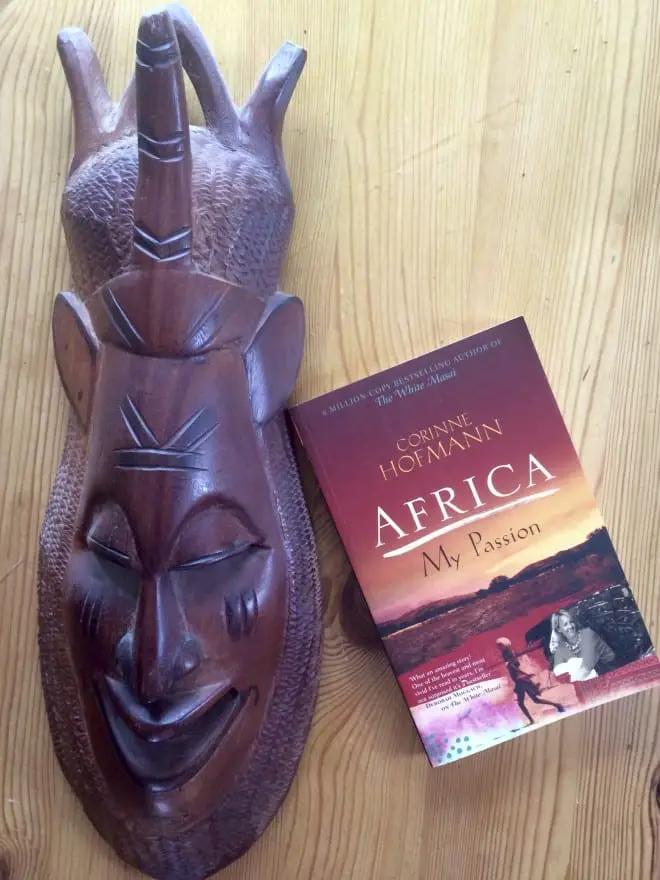 This book is a sequel to a sequel to a sequel. The original, written almost 30 years ago, was called "The White Masai" and told the story of the author, a woman of either tremendous courage or tremendous naivety depending on your point of view, who decided that she loved a Masai tribesman. The upshot was that she married him and went to live with him in his village. The reader will not be surprised to learn that the marriage ended acrimoniously after a few years, and the self-styled "White Masai" fled Kenya with the couple's infant daughter in order to resume her comfortable life in Switzerland. This first book was a tremendous success, which sold millions and was made into a film. In the years since then Corinne Hofmann has published two other books, Back from Africa, and Reunion in Barsaloi, both written to capitalize on the success of the first.
Africa, My Passion is a very strange book as it's divided into a number of parts which appear to have little to do with each other. However, all the elements are interesting in their ways. First, there's the expedition she joins after seeing an advert in a travel magazine, which involves a couple of months walking in northern Namibia. This is moderately adventurous but despite the author being in her late forties, it's more gap year than Livingstone. Then there's the description of her visit to Nairobi which furnishes her with inspiring stories from the slums. This is the stuff of Sunday supplements; feel-good but not ground-breaking. Then finally there's the story which forms the core of the book, the trip the author and her daughter make to Kenya.
I have to confess that I hadn't read any of her earlier works so I came to this narrative quite unprepared. To my mind, this book provides a wonderful opportunity to get inside the head of one of the most exasperating women you can possibly imagine, without having to meet her yourself. As far as I can see, she is interested in other places and people only in so far as these encounters reflect favorably on her, and in real life I doubt I could spend an hour in her company without giving her a sharp slap out of sheer exasperation.
In the end, the author's meeting with her ex-husband is an anti-climax and there is no discernable feeling on her part or his. The daughter' diary entries are wooden and as she returns to Switzerland to resume her hairdressing course, she baldly concludes that she's had a good time and will return one day. I bet her African family can hardly wait.
I enjoyed reading about Kenya and Namibia, but what will remain with me is a question unrelated to Africa; how can a person arrive at middle-age without learning any of the lessons life offers along the way? Despite her extensive travels and encounters with people from other cultures, time has brought Corinne Hofmann little self-knowledge, humility or wisdom. Her passion is reserved for herself rather than for Africa.
Gwyneth for the TripFiction Team
Come and connect with the Team at TripFiction via social media: Twitter, Facebook and Pinterest and when we have some interesting photos we can sometimes be found over on Instagram too