Novel set in 20th Century Barcelona (guest review by author Isobel Blackthorn)
26th April 2018
The Impostor by Javier Cercas, novel set in 20th century Barcelona. Translated by Frank Wynne.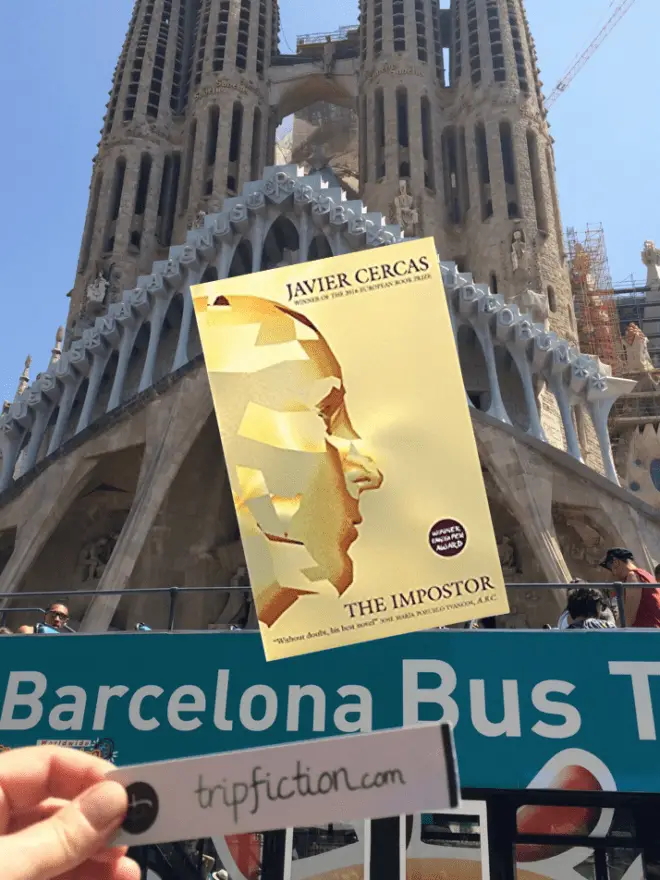 Part memoir, part biography, part fiction, this witty and highly entertaining novel tells the story of Enric Marco, a prominent Catalan union activist who masqueraded as a survivor of a Nazi concentration camp for three decades until he was outed in 2005.
Cercas weaves into the narrative his own story of how he came to write the novel and challenge the lies Marco had lived by all his life. This reflexive move renders entertaining and readable a story that may otherwise be tedious or repellent, or simply not read by those not given to reading non-fiction.
Like a much-studied stone, The Impostor is a ponderous read, Cercas questioning the nature of lying, its various justifications and implications and how lying is seated in and regarded by society.
Yet for all its concentrated focus, The Impostor provides a sense of place, particularly for those familiar with Barcelona, a sense of place executed not through thick descriptions but rather by giving accounts of what took place in various locales during and after the Spanish Civil War, before moving on to Nazi Germany. Through the lens of Marco's lies, Cercas provides a long series of vignettes that bring history alive in the mind of the reader.
Cercas extends the bounds of fictionalised biography, the narrative a feast worthy of every accolade, demonstrative of an author at the height of his powers. That said, The Imposter is literary fiction, and therefore not for everyone. It is not a story to lose yourself in or a means of escape. Quite the opposite. The story is confronting. It would appeal to those drawn to biographies of despicable people, to those curious to know how Marco managed to lie for as long as he did, and above all, to those fascinated by the disturbing side of human nature.
You can purchase your copy of The Impostor through the TripFiction Database
Isobel Blackthorn for the TripFiction Team – Isobel is a prolific Australian novelist. She writes both contemporary/literary, thrillers and dark fiction. Follow her on Facebook, Twitter and via her website
You can buy Isobel's books on this link
Do come and join team TripFiction on Social Media:
Twitter (@TripFiction), Facebook (@TripFiction.Literarywanderlust), YouTube (TripFiction #Literarywanderlust), Instagram (@TripFiction) and Pinterest (@TripFiction)
For many more books to transport you to Barcelona and Catalonia, just access the TripFiction Database