Psychological thriller set on an ATLANTIC crossing
25th May 2023
The Last Passenger by Will Dean, psychological thriller set on an Atlantic crossing.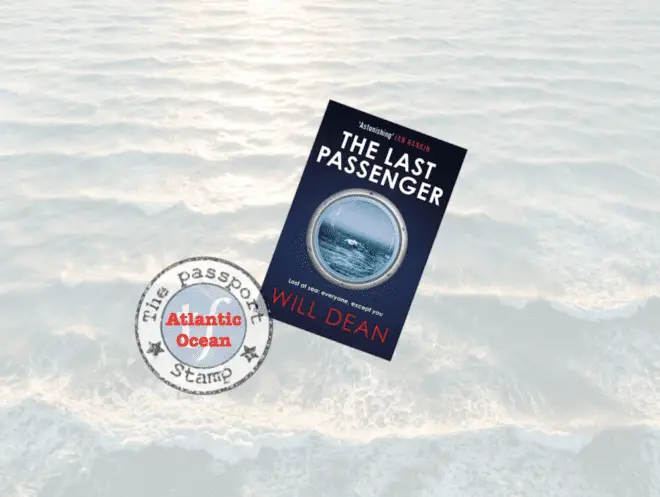 Caz has a simple life – usually, that is – running her cafe, keeping her counsel. Pete has sourced a wonderful berth for them on the RMS Atlantica, not just any cruise ship but a luxury ocean liner. They are headed for New York across the Atlantic. Caz has a bit of a wobbly first evening because she has a lot of history in her own family that keeps bubbling up but that is nothing compared to the drama of her discovery the next morning.
She wakes up and realises that the ship is empty – no passengers, no crew. There is simply no-one on the ship. It is a modern-day Marie Celeste, a ghost ship, echoey and abandoned, still resolutely ploughing its route West. As her panic mounts, she starts her search for anyone, anything, but there are no clear clues and she stumbles about the ship, trying doors, looking for food, growing ever colder as the heating isn't working. Up on the bridge there is nothing to see, the ship seems to be on autopilot, the MayDay system isn't functioning. She is utterly alone, Then she makes a discovery….
And that is where I will leave the description of the book, for fear of spoilers. The tension is palpable and ebbs and flows as the situation evolves, consummately handled, as you would expect from this author.  The whole hulk of the ship makes for a creaking, ominous backdrop, all that glamour and opulence taking a hit as Caz tries to find a way of managing the terrible situation.
At base, the story really does have legs, although you cannot imagine it happening in real life (or can you 😉?). It demonstrates at some level a very craven and cruel humanity, echoes of which one might encounter on the web.Yes, it is over the top but you can appreciate the seeds of invention. The whole concept is a bonkers story, and the psychological fall-out from the situation was inevitably extreme. The ending? Well, if one were cynical (which, actually I am not when it comes to this author), one might hypothesise that he is shrewdly setting up the next novel in the series.
I was gripped, I did want to know how the story would end but overall I think I couldn't sufficiently suspend my disbelief. It was a fun, scary and interesting take, in some ways, but it also left me despairing at the bleakness of human machinations and greed, so on that level I was glad to finish it.
Think twice about picking this novel up if you are heading off on a cruise any time soon. Rest assured, the events could never never happen… or could they.
Tina for the TripFiction Team
Catch the author on Twitter @willrdean and IG: @willrdean
Join Team TripFiction on Social Media:
Twitter (@TripFiction), Facebook (@TripFiction.Literarywanderlust), YouTube (TripFiction #Literarywanderlust), Instagram (@TripFiction) and Pinterest (@TripFiction)