TripFiction is looking for reviewers
12th August 2017
This post is now closed.
We have a rolling list of books for review on the TripFiction website. Fancy writing a review? We send you your chosen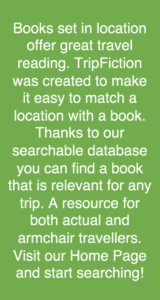 book from the list below and all you need to do is read it and then review it (long or short, as you wish) on our website. Please use the Add A Review feature when you are ready.
Just drop us an e mail: [email protected] or let us know in the Comments Box below which book you would like to read and review for us! We also love to have spontaneous reviews from you – any book that is strong on location and you would like to share your thoughts with other readers, just post a review on the TripFiction site. Come and join us and help us build the site into an even more valuable resource!
Choose from our current list and click on the title to find out more:
THIS POST IS NOW CLOSED
Do come and say hello to Team TripFiction via Twitter (@tripfiction), Facebook (TripFiction), Instagram (TripFiction) and Pinterest (TripFiction) and YouTube