Lead Review
Book: Taxi Tales from Paris
Location: Paris
Author: Nicky Gentil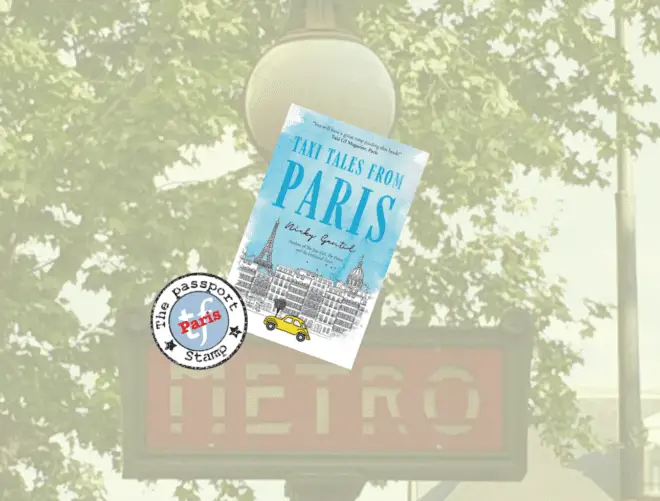 3.75*
Encounters in taxis can often be entertaining and occasionally sobering. Nicky Gentil was inspired to write her short stories, brought together in this book, by Adam Gopnick's essays Paris To the Moon which she cites as an indispensable bible for any trip to Paris. He, for example, highlighted the French obsession with the phrase "c'est le choix du roi", the inevitable response to anyone having a baby girl after a baby boy, apparently, all to do with Salic law and royal succession. Gopnik discovers this from a taxi driver and she found this interchange enlightening!
Duly inspired she has brought together encounters and conversations – largely taxi focussed – which are a charming ramble through the streets of Paris. We discover that she is a skilled female jazz musician which gains her kudos on several occasions. She confirms that care and thoughtfulness are still well and truly alive and thus overall it feels like quite an uplifting read. She indulges herself in the French habit of being given (and naturally accepting) a compliment or two. Who knew that the language in Ethiopia was very similar to Portuguese (this came about because of an ancient war)? And she even almost gets strong-armed into a date (by a taxi driver, of course, so French), which of course she nimbly side-steps.
This is a well written assemblage of interchanges, observations and meanderings, comprising 30 short stories. It is a very thin book, with a very nice cover composition; but as is the nature of the short story, there are plenty of blank pages (because the story ends when it ends, not necessarily at the bottom of a page). Thus, reader may find that the listed price of £8.99 is rather steep for this tiny, handbag-sized book.
The content is charming, the writing good and assured (although a little formal at times) and the idea of taxi tales is great! They are sweet tales and oftentimes edifying. The shared intimacies, anecdotes and renditions are written almost for assembled family members and an audience of friends, perhaps gathered around the dining room table, rather than a wider disparate readership.