Lead Review
Book: The Devil's Advocate
Location: Alabama
Author: Steve Cavanagh
The Devil's Advocate by Steve Cavanagh – sadistic thriller set in Alabama.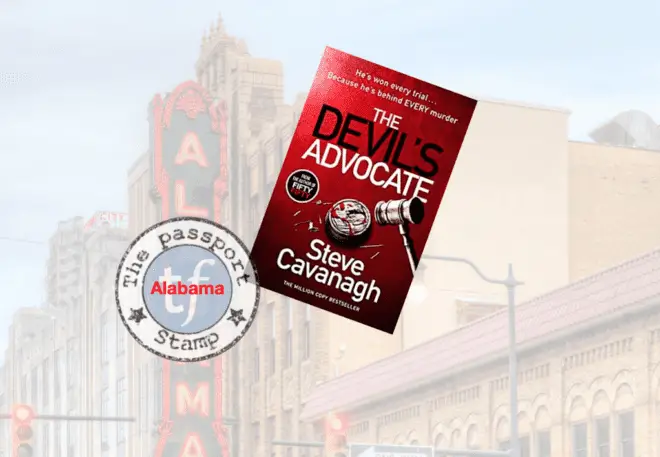 The Devil's Advocate is an 'all American' story, yet Steve Cavanagh was raised in Belfast, Northern Island. He still lives there. He is one of a number of British writers (Steph Broadribb is another) who are completely at home in the world of American thrillers.
The Devil's Advocate is set in a small town in Alabama. There is racial tension, there is corruption. There is evil. The local district attorney has sent more men to death row that any other DA across the whole of the States. He enjoys seeing them convulse as they die in the electric chair. Eddie Flynn, a New York lawyer, is sent by someone in high, but secret, government places to find out what is going on. He is to defend a black man falsely accused of murder. He is up against the corrupt DA, a corrupt judge, and local public opinion. It is going to be quite a battle. The local lawyer who was the original defence counsel has gone missing. Eddie's safety – if not his life – is quite definitely on the line.
What is great about The Devil's Advocate is that it breathes evil. The smell is on every page, and the town is controlled by those who make it so. Two of the lead characters, in particular, feed off each other and pollute others around them that are drawn into the web. Erstwhile decent human beings become seriously compromised. The book is a frightening example of what can happen.
As well as the local racism surrounding the trial, The Devil's Advocate also takes a broader statewide view of the issue. Old traditions and prejudices take a long time to fade in the American South. They go underground and can lead to extreme political movements and extreme violence.
The Devil's Advocate is a book that very certainly made me think.