Thriller set in Siglufjörour, Iceland
Book: Nightblind
Location: Siglufjörður
Author: Ragnar Jonasson
Nightblind is the second book to appear in the Dark Iceland series by Ragnar Jónasson. The first was the much acclaimed Snowblind, published last year. Actually, and perhaps a little confusingly, it is the last book of five in the series – books two, three, and four are yet to be written / published (although number two, Blackout, is due out this summer…).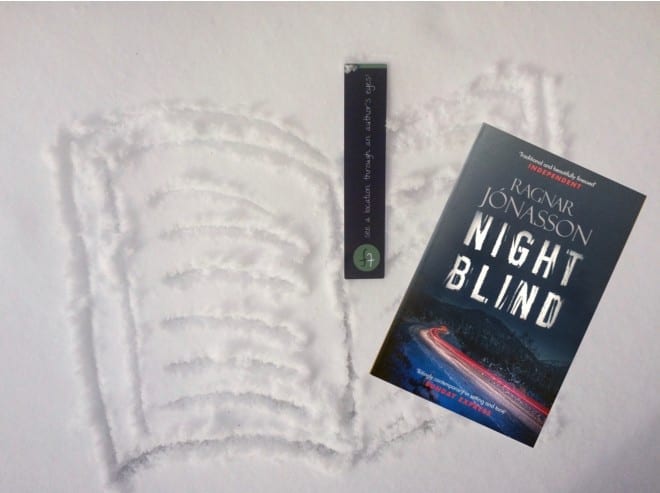 Nightblind is an extremely well written / translated work featuring the return of detectives Ari Thór and Tómas. As with Snowblind, to describe the book as 'Icelandic Noir' (as the publicists do) is perhaps a little over the top and, dare one say it, jumping on a band wagon. Yes, it has dark moments and violence (including domestic violence) – but not to anything like the extent of a Stieg Larsen or a Jo Nesbø. It is a lot cosier and more confined – perhaps best described as an updated and somewhat harder Agatha Christie…but absolutely none the worse for that. It is a good story, well told.
In Nightblind, Tómas returns from Reykjavík (to where he has been promoted) to work alongside Ari Thór in solving the shooting and murder of Herjólfur, his successor as the police inspector in Siglufjörŏur. There are several prime suspects among the community, and identifying the murderer is not an easy task. Various 'dark goings on' are discovered that impinge on the investigation. One of the joys of the book is the relationship between the two detectives as they work on the case. They are excellent foils for each other.
A device that Ragnar employs works well in both Snowblind and Nightblind. He write alternate short chapters in italics. These chapters tell a parallel story that is ultimately interwoven into the main plot.
All in all Nightblind is an excellent mystery. I look forward very much to Blackout and the other two books to complete the series.
This review first appeared on our blog, where we also talk to the author about writing and what it's like to live in Iceland.