Your chance to win a fabulous English prize!
22nd May 2016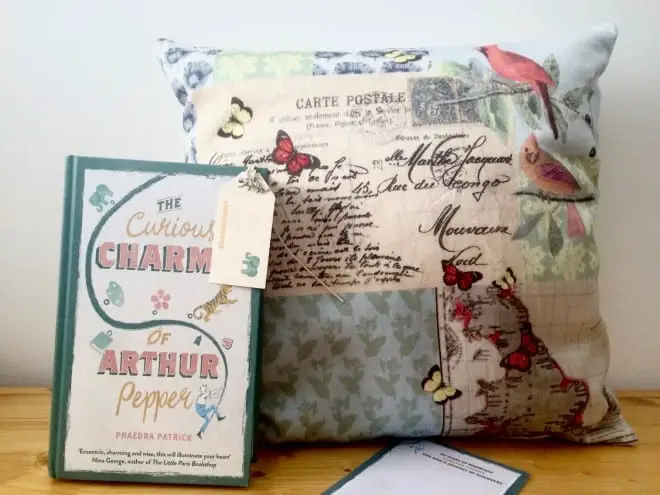 A 'charming' story based on a charm bracelet…! After her untimely death, Arthur Pepper discovers a previously unknown charm bracelet belonging to his wife. He sets out on a tour of England – following the clues contained in the charms to the locations which made each significant. Arthur travels the length and breadth of the country on his journey of discovery. A book that is perfect for bringing England to life – whimsical, delightful and very readable. To find out more about the book, please click here.
For our prize this month we are delighted to offer a copy of this brilliant book, plus a beautiful UK and travel-themed scatter cushion. And a tiger charm which has real significance in the book.
To win the prize all you have to do is complete the Comments box below with the names of three places you would most like to visit in England this summer. It really is that simple!
The competition closes at midnight UK time on Monday 30th May, and the winner will be the first name out of the hat on Tuesday 31st.
The very best of luck!
The TripFiction team