Talking Location With author Sherryl Clark – Melbourne
23rd August 2019
#TalkinglocationWith…. Sherryl author of Trust Me, I'm Dead set in Melbourne
Melbourne is known for many things, but first and foremost, its history. Compared to Europe and other places, Australian history is young indeed. After all, our oldest church was only built in 1839, just a baby! But many of the buildings have been preserved and opened to the public, and for historical novelists, it's great to wander around and take lots of photos to get a feel for life back then.
I've used several older houses as featured settings in my contemporary crime novels – terrace houses with iron lace on the front, Federation houses (so called because they were built during the period when Australia became a federated country, drawing the states together), and houses built out of the dark, mysterious bluestone rock.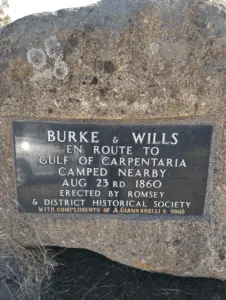 Ripponlea, one historic mansion, was the setting for the ABC Miss Fisher murder mystery TV series. It's fun to watch the show if you've been to Ripponlea and play "spot the antique". There is also a well-known restaurant there, Attica. Another historic mansion at Werribee Park includes a winery and an open range zoo. Melbourne tends to pack its tourist delights together.
If you like Italian food, Carlton has long been the place to go. Lygon Street is one long strip of great Italian food, and Brunetti's cakes are the most delicious treat you can offer a visitor. Melbourne's diverse food offerings are amazing – you can eat food from every culture, and often they are centred in particular suburbs. Hence Vietnamese food in Richmond and Footscray, Ethiopian food in Footscray as well, Greek north of the city, Chinese in central Chinatown in the CBD. Yes, there are even restaurants that specialize in steak! Melbourne does love its food.
Even more than that, we love our coffee. If a café can't serve good coffee, it quickly loses customers We are supposedly famous for our flat whites, but I still like a cappuccino. King or queen of the coffees these days would have to be a latte. No doubt you'll notice the characters in my novels drinking a lot of coffee – that's Melbourne!
We talk about Melbourne being "on the bay" – meaning Port Phillip Bay. The city and surrounding countryside are mostly on flat ground, so even forty kilometres out, you can look across and see the CBD buildings in the distance. Two rivers snake inland – the Yarra and the Maribyrnong (both have Aboriginal names, like many of our towns) – and the city itself curls around the circular bay. Beaches everywhere, for swimming, boating and walking along. This also means bridges, and our Westgate Bridge is sadly famous for collapsing during construction and killing 35 workers.
There has long been rivalry between Melbourne and Sydney, starting with arguments over which city would be the capital after Federation. That was solved by building Canberra as the capital instead! Sydney has its harbor, but Melbourne has its stories, its migrants, its history and a sense of adventure. After all, this is where Robert Burke and William Wills set off from on their historic journey to explore the inland of Australia. It was a lot further and harder than they expected, and only one man returned (and it wasn't either of them).
My novel has a background of the gangland wars we experienced a decade ago, and the fallout continues. Thanks to local crime reporters for The Age newspaper, I've had a wealth of research material to draw on, sometimes so bizarre it seemed untrue. But every city and town has its underbelly, and that's what we draw on for our plots and ideas. It's what readers love – true crime is a growing genre here, like everywhere.
Melbourne weather gets a bad rap – "four seasons in one day" and "if you don't like the weather, wait five minutes and it will change"! But really, it's just wide-ranging. We don't get snow in the city, very occasionally on the outer eastern hills, but it can be big-coat cold. We're probably the city of layered clothing. Summer can be very hot, sometimes in the 40s. That's what the beaches are for! I've been in lots of hot and cold cities (and I don't like humidity) so Melbourne suits me and my characters just fine.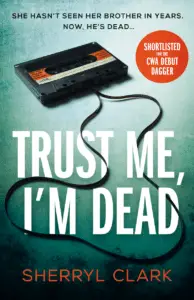 If you venture outside of Melbourne, more stories abound that have become classics "Picnic at Hanging Rock" tells the fictional story of a bunch of schoolgirls who disappear at the Rock. "Wake in Fright" is a psychological thriller set in an outback town, and there are many classic stories by the likes of Barbara Baynton and Henry Lawson about cruel, hard and isolated life on the land. More recently we've seen Australian crime novels that use horrendous drought and heat in remote areas as their setting. For my Judi Westerholme thrillers, Judi lives in a small country town as a recluse, but in Trust Me, I'm Dead, she is forced to return to Melbourne to deal with her brother's murder. At least she can drink good coffee again!
Thank you so much to Sherryl for such an enticing portrayal of Melbourne. You can of course buy her book through the TripFiction database. Follow her on Twitter
Join team TripFiction on Social Media:
Twitter (@TripFiction), Facebook (@TripFiction.Literarywanderlust), YouTube (TripFiction #Literarywanderlust), Instagram (@TripFiction) and Pinterest (@TripFiction)