No.1 novel set in Ceylon (plus Experience Travel Group talks travel in Sri Lanka)
19th October 2015
The Tea Planter's Wife by Dinah Jefferies, novel set in Ceylon.
(Listen to an extract of THE TEA PLANTER'S WIFE read by Avita Jay)
There is good reason why The Tea Planter's Wife has been no.1 on the Sunday Times Bestseller list in the Autumn 2015 and featured in the Richard and Judy Book Club. It is simply a stunning read set in 1920s/1930s Ceylon.
Gwendolyn Hooper, newlywed at only 19 years, arrives in the tea plantations at Dickoya, where she has to adapt – virtually overnight – to a very different life from home in the UK. It is hot and humid, life is governed by searing heat or thundering monsoon rains. Living in the hills overlooking a lake, the house is tended by servants and Gwen has to find her footing, supervising proceedings, adapting to colonial life and trying to understand her new husband, Laurence and the life he has built for himself amidst the tea plantations. A hugely daunting task for one so young. But she is a determined young woman and as she starts to make headway, she soon finds there are some things that don't quite add up. And Dinah is skilful at weaving little incidents that may or may not have significance into the narrative, they thread their way through the storyline, like a snake in the grass, and provide an unsettling nuance that just adds to the pathos of the narrative.
Gwen soon falls pregnant and after the birth she finds herself having to make choices that no Mother should have to make. She opts to keep her marriage stable and intact, but at great cost to herself. The guilt of what she has had to do is like a gnawing pain, always present. Dinah skilfully portrays a woman on the edge who could all too easily fold in on herself.
It is clearly a well researched novel that has the dust moats dancing in the hot and stuffy living rooms of th house in Dickoya, the wildlife teaming beyond the door and the dripping vegetation steaming all around – a brilliant setting beautifully brought to life in which Dinah has set a story of human relationships, foibles and skulduggery. All set against an increasingly turbulent time, history in the making, the unease between the Tamils and the Sinhalese is always ticking in the background, always palpable.
Tina for the TripFiction Team
After reading this book, I was left with a longing to explore Sri Lanka both past and present and so we chatted to the travel company that Dinah used for her research trip for the book. They have put together ideas for a classic tour for the first time visitor. Enjoy! Over to Experience Travel Group "enriching the lives of the world's most passionate travellers"
Sri Lanka is blessed with an astounding variety of landscapes, a rich culture dating back millennia and, unusually for a small island, large mammals such as elephants and leopards. You'll feel the astonishing diversity of Sri Lanka on even a very short tour of the country, which could take you from the ancient capital Anuradhapura, past the luxurious British planters' bungalows of the tea country, to the colourful jungles and beautiful wild beaches of the south. The predominantly Buddhist faith and proximity to India influences the culture, art, music and delicious food, though Sri Lanka has a very distinct personality and laid-back feel all of its own. This diversity coupled with the topography and the limited transport network means that careful planning really pays off.
WHAT IS ON OFFER IN SRI LANKA:
CEYLON TEA TRAILS cleverly manages to combine a sense of  modern boutique luxury with the plantation bungalow experience. Surrounded by working tea estates, at altitude of just over 5000ft, Tiensin, Castlereagh, Norwood and Summerville are located at different points around the lovely Castlereagh reservoir deep in the tea growing Bogowantalawa region of the high country.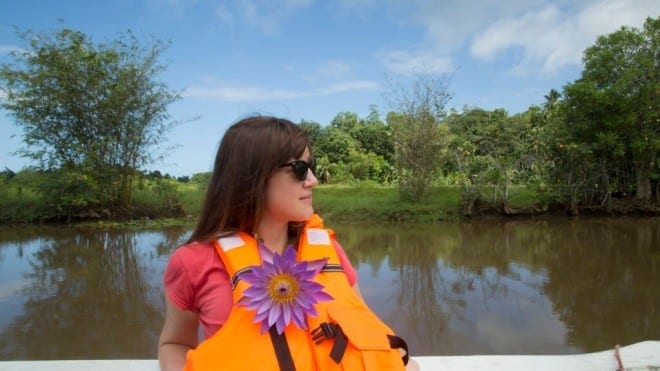 COLOMBO CITY WALKS On this unique urban safari you'll spend an afternoon with your expert tour guide getting an insider's understanding of Colombo's history as a hub for traders and explorers. You'll sense Chinese, European, British and even Moorish influences as you stroll through the bazaars and along the seafront. Stop for iced lemonade or tasty street food and end with a sundowner at the famous Galle Face Hotel
CAMPING SAFARIS Kulu give you the opportunity to access parts of Sri Lanka's national parks that are off the standard safari route. You'll experience an immersive and illuminating guided adventure as you search for leopards, elephants or rare birds. Enjoy fantastic meals under the stars and sleep comfortably in your fully furnished, cosy tent.
BOAT & CYCLE TOURS Kayaking and cycling offer a terrific way to get around the glorious countryside around Galle. Guided kayak tours head out onto the Gin Ganga River where you can enjoy the picturesque water trails and typical Sri Lankan wildlife. Cycle tours let you explore the country roads on the outskirts of the city. Both options are leisurely and easy; no skill is required.
HERITAGE WITH A TWIST The Ancient Cities of Polonnaruwa and Sigiriya are two of Sri Lanka's most impressive heritage sites and definite must-sees on a tour of the country. Swerve away from the major crowds with an expert guide who will bring all corners of the archaeological landmarks to life. Whether travelling by bike, tuk tuk or on foot there are numerous ways to gain a new perspective while navigating the main sites.
WHALES AND DOLPHINS There are numerous places in Sri Lanka where you can see whales and dolphins throughout the year but Mirissa is one of the best. The waters off the south coast are particularly notable as one of the best places in the world to see blue whales. We'll ensure that your whale- or dolphin-watching experience is aboard a safe vessel with an environmentally sound boat operator.
THINGS TO CONSIDER WHEN PLANNING A TRIP:
WHEN TO GO? Sri Lanka is often thought of as a winter destination but it can be enjoyed most of the year, especially since it has a "mini season" from July to September, between monsoons. The east coast is best in May and June, when the west coast usually catches some rain. There's somewhere to visit any time of year
WHICH NATIONAL PARK? Yala has the highest concentration of leopards in the world and a range of accommodation. Wilpattu is a remote wilderness with beautiful landscapes and wildlife. At Gal Oya board a boat safari and look for elephants swimming in the country's largest lake. Your consultant can help you to decide which national park best suits your itinerary
THE CHAUFFEUR-GUIDE With limited transport options in Sri Lanka a chauffeur-guide is a necessity, and since you generally have the same guide throughout your tour, it really matters that you get the right one. At ETG we've adopted a different process for recruiting guides to most of our competitors. We do not source our principle chauffeur-guides through agencies. Instead your guide will be an important member of our team who has been directly trained by us and understands our unique style. He will be motivated by a desire to show you a genuine sense of this famously friendly country rather than simply being a taxi driver. Whether getting you to the sites at the right time of day or stopping at the best roadside stalls to taste king coconut, fried pancakes or fresh fruit, we will ensure that your chauffeur-guide is committed to enriching your experience of this wonderful country.
Tempted? Get in touch with the experts at Experience Travel Group and connect with them via Facebook, Twitter and Instagram
You can catch up with Dinah, who is already working on her next novel, via Twitter, Facebook and her own website.
And team up with us at TripFiction via social media: Twitter, Facebook and Pinterest and when we have some interesting photos we can sometimes be found over on Instagram too.