Ten Great Books set in ICELAND
3rd July 2020
Iceland is the latest region for us to visit in our 'Great books set in…' series. Ten great books set in Iceland.
"There's no-one on the island telling them they're not good enough, so they just go ahead and sing and paint and write" Eric Weiner
Snowblind by Ragnar Jónasson
Siglufjorour: an idyllically quiet fishing village in Northern Iceland, where no one locks their doors – accessible only via a small mountain tunnel. Ari Thor Arason: a rookie policeman on his first posting, far from his girlfriend in Reykjavik – with a past that he's unable to leave behind. When a young woman is found lying half-naked in the snow, bleeding and unconscious, and a highly esteemed, elderly writer falls to his death in the local theatre, Ari is dragged straight into the heart of a community where he can trust no one, and secrets and lies are a way of life. An avalanche and unremitting snowstorms close the mountain pass, and the 24-hour darkness threatens to push Ari over the edge, as curtains begin to twitch, and his investigation becomes increasingly complex, chilling and personal. Past plays tag with the present and the claustrophobic tension mounts, while Ari is thrust ever deeper into his own darkness – blinded by snow, and with a killer on the loose. Taut and terrifying, Snowblind is a startling debut from an extraordinary new talent, taking Nordic Noir to soaring new heights.
Novelist Sarah Moss had a childhood dream of moving to Iceland, sustained by a wild summer there when she was nineteen. In 2009, she saw an advertisement for a job at the University of Iceland and applied on a whim, despite having two young children and a comfortable life in an English cathedral city. The resulting adventure was shaped by Iceland's economic collapse, which halved the value of her salary, by the eruption of Eyjafjallajokull and by a collection of new friends, including a poet who saw the only bombs fall on Iceland in 1943, a woman who speaks to elves and a chef who guided Sarah's family around the intricacies of Icelandic cuisine. Sarah was drawn to the strangeness of Icelandic landscape, and explored hillsides of boiling mud, volcanic craters and fissures, and the unsurfaced roads that link remote farms and fishing villages in the far north. She walked the coast path every night after her children were in bed, watching the northern lights and the comings and goings of migratory birds. As the weeks and months went by, the children settled in local schools and Sarah got to know her students and colleagues, she and her family learned new ways to live.
A haunting, compelling historical novel, "The Sea Road" is a daring re-telling of the 11th-century Viking exploration of the North Atlantic from the viewpoint of one extraordinary woman. Gudrid lives at the remote edge of the known world, in a starkly beautiful landscape where the sea is the only connection to the shores beyond. It is a world where the old Norse gods are still invoked, even as Christianity gains favour, where the spirits of the dead roam the vast northern ice-fields, tormenting the living, and Viking explorers plunder foreign shores. Taking the accidental discovery of North America as its focal point, Gudrid's narrative describes a multi-layered voyage into the unknown, all recounted with astonishing immediacy and rich atmospheric detail.
The discovery of a corpse washed up on a beach in an Icelandic backwater sparks a series of events that propels the village of Hvalvik's police sergeant Gunnhildur into deep waters. Although under pressure to deal with the matter quickly, she is suspicious that the man's death was no accident and once she has identified the body, sets about investigating his final hours. The case takes Gunnhildur away from her village and into a cosmopolitan world of shady deals, government corruption and violence. She finds herself alone and less than welcome in this hostile environment as she tries to find out who it was that made sure the young man drowned on a dark night one hundred kilometres from where he should have been – and why.
Jar City by Arnaldur Indridason
A man is found murdered in his Reykjavik flat. There are no obvious clues apart from a cryptic note left on the body and a photograph of a young girl's grave.
Delving into the dead man's life Detective Erlendur discovers that forty years ago he was accused of an appalling crime, but never convicted. Had his past come back to haunt him?
As Erlendur struggles to build a relationship with his unhappy daughter, his investigation takes him to Iceland's Genetic Research Centre, where he uncovers disturbing secrets that are even darker than the murder of an old man.
Unraveled by Alda Sigmundsdóttir
After a 12-year absence from Iceland, Frida returns home with her husband Damien, a suave and sophisticated British diplomat who has just been made Ambassador to Iceland. It is summer 2008, and the global economy is on shaky ground. As the Icelandic economy begins to spiral out of control, Frida and Damien's marriage starts to unravel. Seeking refuge, Frida travels to a small fishing village on Iceland's West Fjords, where a chance encounter with a stranger turns out to have greater implications than she could ever have foreseen. With Iceland and Britain locked in a bitter diplomatic dispute, Frida is forced to examine her marriage, her loyalties, and ultimately to answer the question: What exactly constitutes betrayal?
In northern Iceland, 1829, Agnes Magnúsdóttir is condemned to death for her part in the brutal murder of her lover. Agnes is sent to wait out her final months on the farm of district office Jón Jónsson, his wife and their two daughters. Horrified to have a convicted murderer in their midst, the family avoid contact with Agnes. Only Tóti, the young assistant priest appointed Agnes's spiritual guardian, is compelled to try to understand her. As the year progresses and the hardships of rural life force the household to work side by side, Agnes's story begins to emerge and with it the family's terrible realization that all is not as they had assumed. Based on actual events, Burial Rites is an astonishing and moving novel about the truths we claim to know and the ways in which we interpret what we're told. In beautiful, cut-glass prose, Hannah Kent portrays Iceland's formidable landscape, in which every day is a battle for survival, and asks, how can one woman hope to endure when her life depends upon the stories told by others?
1627. In a notorious historical event, pirates raided the coast of Iceland and abducted 400 people into slavery in Algiers. Among them a pastor, his wife, and their children.

In her acclaimed debut novel Sally Magnusson imagines what history does not record: the experience of Asta, the pastor's wife, as she faces her losses with the one thing left to her – the stories from home – and forges an ambiguous bond with the man who bought her. Uplifting, moving, and witty, The Sealwoman's Gift speaks across centuries and oceans about loss, love, resilience and redemption.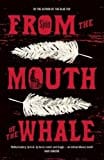 The year is 1635. Iceland is a world darkened by superstition, poverty and cruelty. Men of science marvel over a unicorn s horn, poor folk worship the Virgin in secret and both books and men are burnt. Jónas Pálmason, a poet and self-taught healer, has been condemned to exile for heretical conduct, having fallen foul of the local magistrate. Banished to a barren island, Jónas recalls his exorcism of a walking corpse on the remote Snjáfjöll coast, the frenzied massacre of innocent Basque whalers at the hands of local villagers, and the deaths of three of his children. From the Mouth of the Whale is a magical evocation of an enlightened mind and a vanished age.
Trap by Lilja Sigurdardottir
Happily settled in Florida, Sonja believes she's finally escaped the trap set by unscrupulous drug lords. But when her son Tomas is taken, she's back to square one … and Iceland.
Her lover, Agla, is awaiting sentencing for financial misconduct after the banking crash, and Sonja refuses to see her. And that's not all … Agla owes money to some extremely powerful men, and they'll stop at nothing to get it back.
With her former nemesis, customs officer Bragi, on her side, Sonja puts her own plan into motion, to bring down the drug barons and her scheming ex-husband, and get Tomas back safely. But things aren't as straightforward as they seem, and Sonja finds herself caught in the centre of a trap that will put all of their lives at risk…
Set in a Reykjavík still covered in the dust of the Eyjafjallajökull volcanic eruption, and with a dark, fast-paced and chilling plot and intriguing characters, Trap is an outstandingly original and sexy Nordic crime thriller, from one of the most exciting new names in crime fiction.
Tina for the TripFiction Team
For our full collection of books set in Iceland, just access the TripFiction database
Join Team TripFiction on Social Media:
Twitter (@TripFiction), Facebook (@TripFiction.Literarywanderlust), YouTube (TripFiction #Literarywanderlust), Instagram (@TripFiction) and Pinterest (@TripFiction)