Thriller set in the Wirral Peninsula (psychological suspense)
22nd July 2017
Gone without a Trace by Mary Torjussen, thriller set in the Wirral Peninsula.
Set in the Wirral Peninsular near Liverpool, this is psychological thriller has plenty of twists and lots of suspense.
After a great day at work, Hannah returns home to find her boyfriend disappeared – along with all of his belongings. Distraught that the man she loves has gone, she wants to find him and put things right. When she begins to notice odd (in a psychological way) things happening she wonders if she is imagining it, as do her friends. Is there someone spying on her?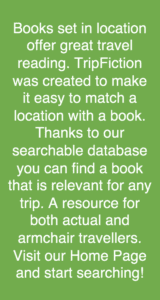 With only a few main characters in the book, it is easy to follow who is who, and thus concentrate on the brilliant story, which twists and turns in a convincing and realistic way. I can't say more about the plot, without giving anything away, but I was gripped by the storyline. As the author writes "… no matter how long you've known someone, you never truly know them."
Written in the first person (I) the tension builds from Chapter 1, and continues right through to the last paragraph, following Hannah whilst she looks for her boyfriend and tries to keep her job together. This is a well written, completely riveting and fast moving thriller.
Though set in the Wirral Peninsular there is little description about the area, however the beaches sound nice! Being set here will give an extra dimension to those that know the area, but the scenery is no distraction from the suspense within the pages.
No doubt in my mind that this is a 5* read – I didn't want to put it down.
EmmabBooks for the Tripfiction Team 
You can follow Mary on Twitter. And of course you can buy her book through TripFiction
Do come and join team TripFiction on Social Media:
Twitter (@TripFiction), Facebook (@TripFiction.Literarywanderlust), YouTube (TripFiction #Literarywanderlust), Instagram (@TripFiction) and Pinterest (@TripFiction)