What's in a book cover?
4th August 2021
What's in a book cover? We don't judge a book by its book cover. Or do we?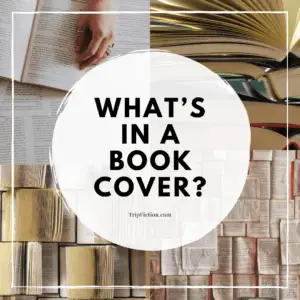 I am very clear, for me, that a book cover exerts a huge influence on my choice if I am looking for a random book to read. I find the whole visual element fascinating.
A publisher will choose to change covers depending on the market, so very often a UK cover will be very different to a USA cover. A case in point is Venice by Cees Nooteboom whose musings on the city, collated over many years, are parcelled up in a very different way for each market. I will leave you to guess which one is designed for the UK market and which one for the USA market.
I was then curious when I came across the two different covers for Louise Fein's novel "People Like Us" set in 1930s Leipzig (which is a great read, btw). It is a story told from the point of view of a young German girl living in a Nazi-leaning household and is her story of dealing with her experiences and responses to culminating rise nationalist ideology. It is a very good read.
This time it was the marked change in cover between the hardback copy, on the left above, and the paperback copy on the right. I was interested how such a striking linear dominated design morphed into a somehow softer and more traditional (for want of a better description) graphic.
I posted the two covers, side by side, across Facebook pages where I regularly interact and was fascinated to see the range of responses to them.
There was a strong consensus that readers wouldn't actually pick up either, surprisingly. The one on the right is simply 'awful', shrieking 'elderly reader', a couple of people felt it was 'dated', something a 'gran' might read and was likely to be more lightweight chick-lit summer reading. Others felt the one on the right was clearer about its implied historical bent and also that it implied some kind of 'travel' would be involved. Those who are more steered by impulse buys because of the cover were drawn more to the left cover, it seemed, which had a more modern feel, although quite what the female figure is doing, lying on the boardwalk – as a couple of people pointed out – gives real hint about the content. The one on the right offers more insight into content through its cover blurb "A Compelling tale of forbidden love set in 1930s Leipzig" and this again won over more potential readers than the hardback description: "A German girl. A Jewish boy. A love that changes everything".
The publisher presumably wanted to align the paperback (which always comes out some time after the hardback edition) firmly in historical fiction and thus it becomes almost indistinguishable among titles of a similar ilk – examples of which are below – which shout the genre and "foreign' location at potential readers:
Finally, I present one final brace of covers for Christine Mangan's novel "Palace of the Drowned" (set in Venice) for your delectation, which beautifully captures Venice.
What are your thoughts on covers? Let us know in the comments below! Are you influenced by a book cover?
Tina for the TripFiction Team
Join Team TripFiction on Social Media:
Twitter (@TripFiction), Facebook (@TripFiction.Literarywanderlust), YouTube (TripFiction #Literarywanderlust), Instagram (@TripFiction) and Pinterest (@TripFiction)