A collection of stories set in Barcelona
16th May 2019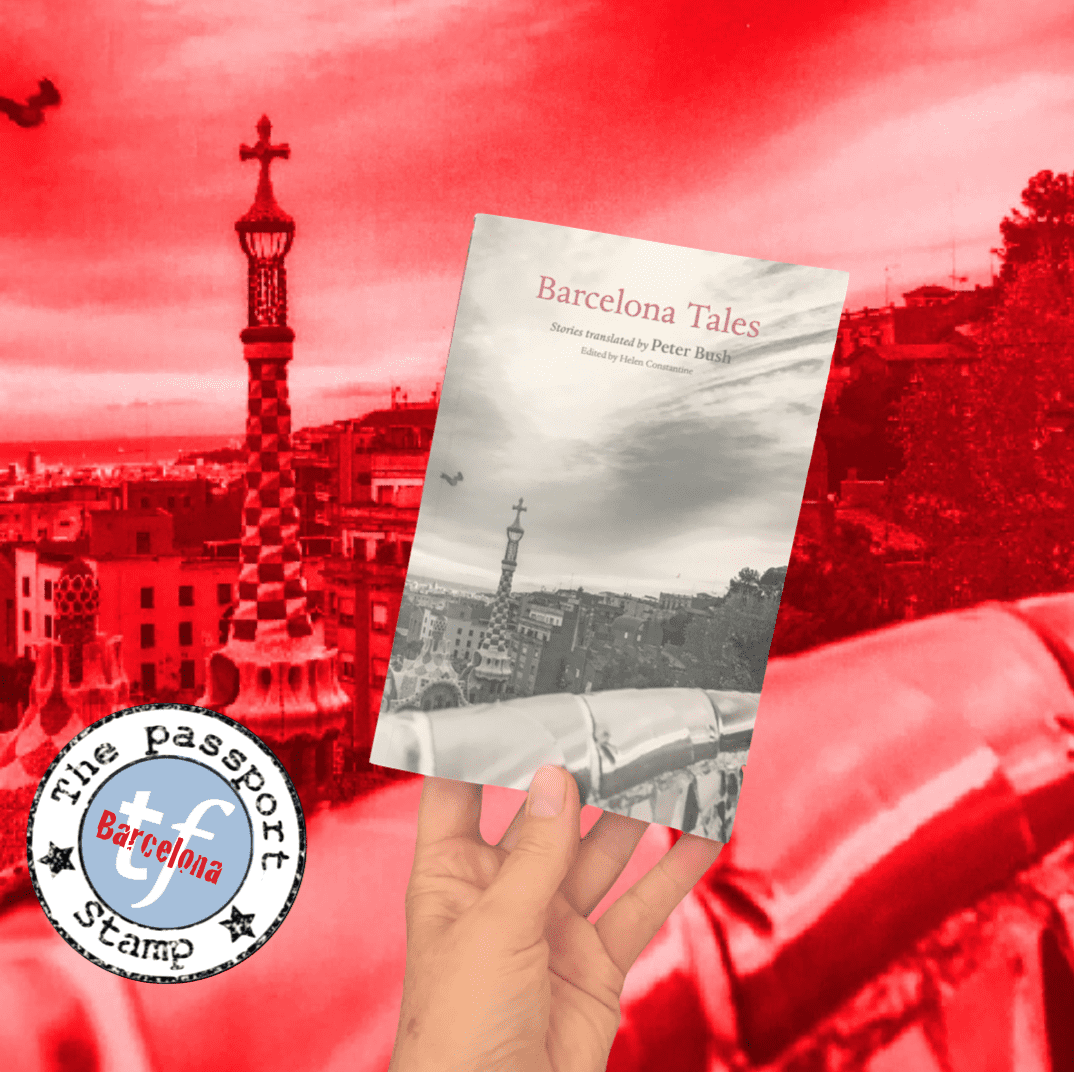 Barcelona Tales by Helen Constantine (editor) and Peter Bush (translator) – a collection of short stories set in Barcelona.
Barcelona Tales is an eclectic series of short stories set in Barcelona. The 'Tales' series (see here for our 2017 blog review of Amsterdam Tales) is the brainchild of the editor, Helen Constantine. Each collection features a number of short stories – or excerpts from longer works – by established authors. They really get under the skin of a location and give you a close up feel for the place. Barcelona Tales is made up of 14 short stories from the early 17th century to the present day. They appear in chronological order, so the whole book progresses through time. We start with Miguel de Cervantes' What Happened to Don Quixote When He Went to Barcelona?' – a delightful tale of Don Quixote and Sancho Panza's first visit to the city. Then 'Transplanted' by Narcís Oller describes a baker from a small village fascinated by, and then finally alienated by, the big city. 'Blitz on Barcelona' by C A Jordana describes the days in 1938 when Barcelona was bombed by Mussolini's air force acting in support of General Franco. 'A Detective Story' by Juan Marsé is a somewhat whimsical story of the Barcelona police investigating strange goings on. The final story is 'Julio, the parrot, and the Taxi Driver' by Jorge Carríon concerning a taxi driver choosing a parrot to become part of his family. They are at times somewhat strange and idiosyncratic tales that add up to a rounded picture of Barcelona across the centuries.
Peter Bush, the translator, does an excellent job translating both from Spanish and Catalan into English. He very well replicates the style and flow of the original author. There are a number of valuable extras as the end of the book. First we get paragraphs of biographical notes for each of the authors, then we get a listing and review of some of the available guides to Barcelona, then (music to the ears of TripFiction!) a recommended list of novels set in Barcelona, and finally a map of the city showing the location of the stories in Barcelona Tales.
Helen Constantine and Peter Bush have produced a quite excellent, if slightly quirky, book. An great  read for anyone heading to the Catalan capital.
Tony for the TripFiction team
Join team TripFiction on Social Media:
Twitter (@TripFiction), Facebook (@TripFiction.Literarywanderlust), YouTube (TripFiction #Literarywanderlust), Instagram (@TripFiction) and Pinterest (@TripFiction)