The #TFBookClub reads 'The Sixteen Trees of the Somme' set in NORWAY, SCOTLAND and FRANCE
10th September 2018
Thank you for joining us as we read The Sixteen Trees of the Somme by Lars Mytting set in Norway, Scotland and France (September/October 2018).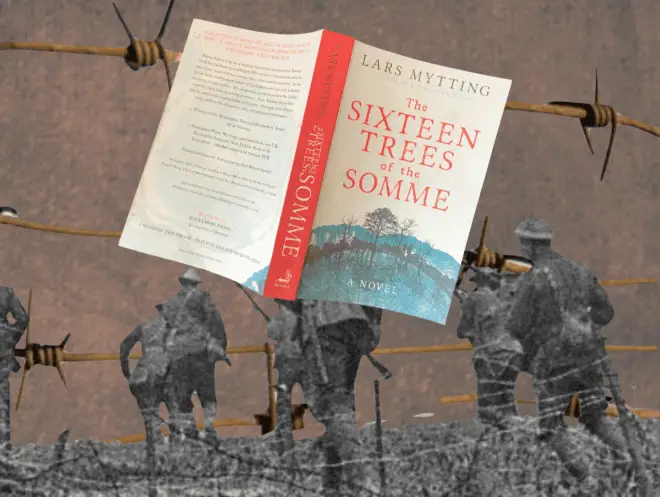 We hope you enjoy reading this beautifully crafted novel, sprawling across times – from WW1 to the present day – and places, and a book which TripFiction's Tony rates very highly indeed.
We will be chatting about the book throughout September and October 2018, so if you are reading it with us, please come and join the dialogue!
The #TFBookClub is your book club – we are here to help you discover new titles that will transport you to interesting locations via top literature for some exceptional #literarywanderlust.
As you read, please come and chat and share your thoughts in several ways:
Here on our dedicated blogpost, leave your thoughts in the Comments section below
On FACEBOOK
On TWITTER using #TFBookClub
On INSTAGRAM using #TFBookClub
On PINTEREST following this link 
And once you've turned the final page, we'd love it if you could write your own review, which you can do on tripfiction.com using the Add A Review tab. Help us to build the #TFBookClub and the TripFiction website!
REALLY LOOKING FORWARD TO READING THIS BOOK TOGETHER!
Andrew and Tina for the TripFiction Team
Do come and join team TripFiction on Social Media:
Twitter (@TripFiction), Facebook (@TripFiction.Literarywanderlust), YouTube (TripFiction #Literarywanderlust), Instagram (@TripFiction) and Pinterest (@TripFiction)