Some of your favourite books set in "Holiday Destination" Spain…
2nd June 2016
As the European holiday season gets under way, we are pleased to publish the second in a series of posts that list some of your favourite books set in some of your very favourite holiday locations. Ideal reading on your travels… This time it is the turn of your favourite books set in top holiday spots around Spain – mainly the coastal areas. We set out below ten of the most highly rated titles set in this fabulous country – that members of the TripFiction community have enjoyed reading. The books cover a broad mix of well described Spanish holiday locations and genres – something for everyone. Just click on the title to be taken through to the individual book page.
Set in Gerona. Genre – Modern Fiction
Teenager Ignacio Cañas is working in an amusement arcade when Zarco walks in, accompanied by the most beautiful young woman, Tere. This becomes a Summer to remember. Thirty years later, Cañas is working as a lawyer and one day Tere approaches him to represent El Zarco, who, all this time has been in prison. An intelligent novel that delves into deeper issues in contemporary Spain.
2. From Barcelona by Jeremy Holland
Set in Barcelona. Genre – Short Stories
There is a huge choice of books set in the Catalan capital, thus choosing just one is difficult.  One could choose a novel by Carlos Ruis Zafón or Colm Toibin and many more top authors. This is a collection of short stories inspired by the capital of Catalonia, its history, people, legends. Enjoy this opportunity to explore the city's sights in a unique way through these idiosyncratic narratives. A good read for those visiting the city.
Set in Almeria. Genre – Modern Fiction
Dermot is looking forward to his first taste of "abroad" and determines to visit his son, Eamonn, who himself is in the middle of coming to terms with a broken relationship. However, Dermot is already on Spanish soil and heading his way. Swept up in the heat of British expat life, with bickering and barbecues, father and son re-establish a touching connection, and uncover a shocking secret at the heart of the community.
4. The Outsiders by Gerald Seymour
Set in Malaga / Costa del Sol. Genre – Crime Fiction
This thriller is mainly set in Malaga, on the Costa del Sol. A  young member of a British covert team has been brutally kicked to death.  Revenge is due. Is a Russian ex-KGB Major the perpetrator? The hit squad takes over the villa where an English couple is cat sitting, perfect, as it is close to where the Russian is living.
Set in Marbella. Genre – Romantic Fiction
Heiress Alexa Green has certainly been enjoying her most recent girls-holiday in Marbella, drinking luscious cocktails, lounging in eye-catching swimwear. But she's been spotted leaving Enrique Castillo's penthouse in the early hours in nothing but her underwear! Does Castillo know what he's letting himself in for?
Set in Valencia. Genre – Crime Fiction
The first book in the Max Cámara detective series.  Cámara hates one thing above all… bullfighting. So when he's roped into investigate the murder of Spain's most celebrated matador, found dead in the middle of Valencia bullring, he has to deal with violent shadows from his own past, as well as confronting the antipathy of the bullfighting community and local politicians. And,  Fallas, a hugely popular fiesta in the country, has just got underway.
Set in Benidorm. Genre – Autobiography / Memoirs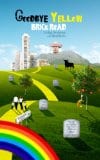 This is the story of one family giving up a secure life in Britain British in order to go and manage a café bar in Spain.  But all that glitters was not gold – there were tears, frustration, intimidation, depression and laughter – all vital ingredients for a complicated life.  How does life pan out for one family who gave up the grey of British skies for the sundrenched beaches of Spain?
Set in Javea. Genre – Thriller
Thirty year old Sandra has for the time being settled in a Spanish village to rethink her life. She soon befriends Karin and Fredrik, an elderly Norwegian couple, who become almost surrogate grandparents and take her under their wing. However, when she meets Julian, a former concentration-camp inmate who has just returned to Europe from Argentina, she discovers that all is not what it seems and finds herself involved in a perilous quest for the truth.
Set in Cadiz. Genre – Crime Fiction
This is the first in the critically acclaimed Peter Cotton series following the fortunes of British spy Peter Cotton.  He is sent to Spain in 1944, just as the war is drawing to a close.
Peter Cotton, a young Intelligence officer is sent to Spain in September 1944 and ends up investigating the death of a British agent. Once he explores more deeply, he becomes involved in the machinations of the final phase of the war.
Set in Madrid. Genre – Fiction
The Spanish Civil War is over, Madrid is in ruins, the Germans continue their sweep through Europe, and Franco refuses to enter the Second World War. Unassuming spy, Harry Brett, is sent over to Spain and rekindles his friendship with Sandy Forsyth. The novel twists and turns and really brings to life through clever use of turns of phrases of the epoc, intertwined relationships and a climactic end.
And for even more books set in and around SPAIN just click here.
Do come and connect with Team TripFiction via Twitter (@tripfiction), Facebook (TripFiction), Instagram (TripFiction) and Pinterest (TripFiction)… and now YouTube