Five great books set in Naples
18th March 2018
Five great books set in NAPLES.
#FiveGreatBooks
For the first of our new 'Five great books set in…..' series, we have chosen Naples.
Pizza, ice cream, history, art, crime, a beautiful coastline, garbage-lined streets. Whatever you think of Naples, Italy's third largest city and capital of the Campania region, it's not dull.
Here are five – well ok, eight if you count Elena Ferrante's brilliant Neapolitan Quartet separately – very different books to help you see this exciting city through an author's eyes.
1. My Brilliant Friend by Elena Ferrante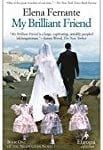 A modern masterpiece from one of Italy's most acclaimed authors, My Brilliant Friend is a rich, intense and generous hearted story about two friends, Elena and Lila.
Ferrante's inimitable style lends itself perfectly to a meticulous portrait of these two women that is also the story of a nation and a touching meditation on the nature of friendship. Through the lives of these two women, Ferrante tells the story of a neighbourhood, a city and a country as it is transformed in ways that, in turn, also transform the relationship between her two protagonists.
And take a look at the other books in the highly lauded 'Neapolitan series' by Elena Ferrante:
The Story of a New Name – Elena and Lila are now in their twenties. While marriage appears to have imprisoned Lila, Elena continues her journey of self-discovery. The two young women share a complex and evolving bond that brings them close at times, and drives them apart at others. Each vacillates between hurtful disregard and profound love for the other. With this complicated and meticulously portrayed friendship at the centre of their emotional lives, the two girls mature into women
Those Who Leave and Those Who Stay – in this third Neapolitan novel, Elena and Lila have become women. Both have attempted pushing against the walls of a prison that would have seen them living a life of misery, ignorance and submission. They are afloat on the great sea of opportunities that opened up during the 1970s. Yet they are still very much bound to each other by a strong, unbreakable bond.
Story of the Lost Child – one of the major publishing events of 2015, this dazzling saga of two women – the brilliant Elena and the fiery, uncontainable Lila – firmly establishes the Neapolitan Quartet as perhaps the most significant work to date of the 21st century. Life's great discoveries have been made, its vagaries and losses suffered. But, throughout it all, their friendship remains the gravitational centre of their lives. The unmissable finale to a great literary achievement.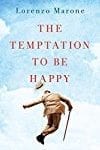 Cesare is a seventy-seven-year-old widower and cynical troublemaker. He has lived his whole life by his own rules and has no intention of changing now. Aside from an intermittent fling with a nurse called Rossana, he spends his days avoiding the old cat lady next door and screening calls from his children.
But when the enigmatic Emma moves in next door with her strange and sinister husband, Cesare suspects there is more to their relationship than meets the eye. He enlists the other residents to help him investigate and soon discovers a new and unexpected sense of purpose that leads him to risk everything for a future he had never thought possible.
Laced with humour and pathos in equal measure, this is a delightful book to savour, for young and old alike.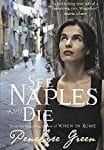 Penny Green returned to Italy after a holiday in Australia ready for a challenge. She was looking for a new job and romance, and found work and perhaps love in the toughest Italian city of them all – Napoli.
Penny takes on her new home with almost the same open acceptance she had when she first arrived in Rome four years ago. Now, though, she is older, wiser and more experienced when it comes to breaking into a new city. The result is a colourful, first-hand account of life in a city that is filed with fear, crime, rubbish, beauty, great food, generous inhabitants and a thrilling sense of living every moment to the fullest.
Naples is always a shock, flaunting beauty and squalor like nowhere else. Naples is the only city in Europe whose ancient past still lives in its irrepressible people. Their ancestors came from all over the early Mediterranean to the wide bay and its islands, shadowed by a dormant volcano. Not all of them found what they were looking for, but they made a great and terribly human city.
Peter Robb's Street Fight in Naples ranges across nearly three thousand years of Neapolitan life and art, from the first Greek landings in Italy to his own less auspicious arrival thirty-something years ago.
In 1503 Naples became the Mediterranean capital of Spain's world empire and the base for the Christian struggle with Islam. It was a European metropolis matched only by Paris and Istanbul, an extraordinary concentration of military power, lavish consumption, poverty and desperation. As the occupying empire went into crisis, exhausted by its wars against Islamists in the Mediterranean and Protestants in the North, the people of Naples paid a dreadful price.
Naples was where in 1606 the greatest painter of his age fled from Rome after a fatal street fight. Michelangelo Merisi from Caravaggio found in its teeming streets an image of the age's crisis, and released among the painters of Naples the energies of a great age in European art-until everything erupted in a revolt by the dispossessed, and the people of an occupied city brought Europe into the modern world.
Published to coincide with the eponymous blockbuster film, Roberto Saviano's groundbreaking and utterly compelling book is a major international bestseller and has to date sold 750,000 copies in Italy alone. Since publishing his searing expose of their criminal activities, the author has received so many death threats from the Camorra that he has been assigned police protection. Known by insiders as 'the System', the Camorra, an organized crime network with a global reach and large stakes in construction, high fashion, illicit drugs and toxic-waste disposal, exerts a malign grip on cities and villages along the Neapolitan coast is the deciding factor in why Campania has the highest murder rate in all of Europe and why cancer levels there have skyrocketed in recent years.
In pursuit of his subject, Saviano worked as an assistant at a Chinese textile manufacturer and on a construction site, both controlled by 'the System', and as a waiter at a Camorra wedding. Born in Naples, he recalls seeing his first murder at the age of fourteen, and how his own father, a doctor, suffered a brutal beating for trying to help an eighteen-year-old victim, left for dead in the street.
Gomorrah is both a bold and engrossing piece of investigative writing and one heroic young man's impassioned story of a place under the rule of a murderous organization.
Look out for more locations in our 'Five great books set in…..' series, and take a look at these places for our 'Ten great books set in…..' series:
Ten great books set in New York
Which books would you recommend in these cities? Do suggest further locations for us to feature….
Do come and join team TripFiction on Social Media:
Twitter (@TripFiction), Facebook (@TripFiction.Literarywanderlust), YouTube (TripFiction #Literarywanderlust), Instagram (@TripFiction) and Pinterest (@TripFiction