Historical novel set in Italy
1st December 2021
Pippo and Clara by Diana Rosie, historical novel set in Italy.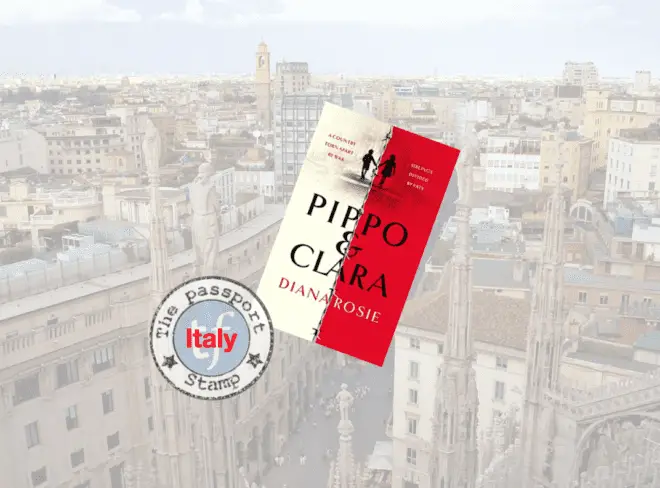 Italy: "… this is not like the Spanish war. There we fought for ideas  and ideals. Here, we are fighting for humanity"
1938. Pippo and his older sister Clara arrive in an an unnamed Italian city with their mamma, having fled the countryside. They are here to make a new home for themselves. The children's Zingaro father has recently been killed and already the reader has a sense that people are being hounded because of their ethnicity, difference or political affiliations. The clouds of WW2 are building.
Mamma and the two children bed down on the first night and in the morning their worlds have changed. Mamma went out during the night and disappeared. Clara wakes and goes to look for her mamma; Pippo wakes and goes in search of Clara and his mamma – one child exits the building to the left, the other turns to the right and a metaphor for their individual lives as they unfold. One child lodges with a family of fascist sympathisers, the other is taken in by a staunchly communist couple. The dividing lines in Italy are drawn.
The children thus have to acclimatise to a whole new way of living, whilst struggling with their immense losses. They settle in as the war builds, they experience bombing and German invasion as the years pass, and always they keep an eye out for their missing family members.
I was really keen to find out a little more about how each child came to be with their new families and felt the author glossed over that part of the story in order to get on with the main thrust of the narrative. A little more background, for me, would have added depth.
In troubled times of war, children have to grow up incredibly quickly. On some occasions the voices of the children were perhaps a touch overly mature for their years, at times they seemed incredibly well informed about the political issues and historical matters that were part of the bigger picture. This felt like a device to enlighten readers about the deeper issues which faced Italy and the world at the time, and sometimes didn't quite feel authentically age appropriate. That aside, this is a very readable novel of childhood, loss and war – and of course – of Italy, which suffered greatly under Mussolini and German aggression and then Allied Bombings. The writing is truly lyrical and the author is a great storyteller, capturing the poignancy of the children's plight.
Mention must be made for the well designed cover, which really reflects the story – the colours of the Italian flag being put to very good use.
Tina for the TripFiction Team
Catch the author on Twitter and Instagram 
Join Team TripFiction on Social Media:
Twitter (@TripFiction), Facebook (@TripFiction.Literarywanderlust), YouTube (TripFiction #Literarywanderlust), Instagram (@TripFiction) and Pinterest (@TripFiction)