Novel set in Italy and Norfolk (a delicious mix of everything you need in a good book)
18th October 2019
Last Letter Home by Rachel Hore, novel set in Italy and Norfolk.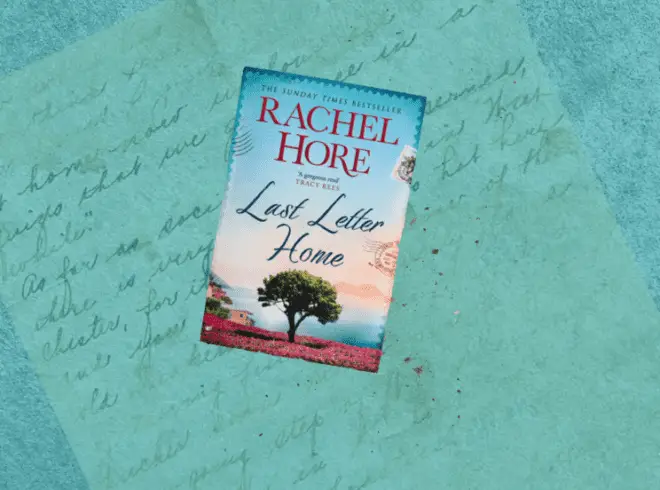 Briony Wood, gentle academic historian, makes an ill-advised appearance on sexist Jolyon Gunn's late-night chat show and this leads to an horrific twitter troll attack which leaves Briony very shaken up.  To aid her recovery she escapes to Tuana in Italy with a group of friends where she becomes intrigued by the wartime story of a ruined villa nearby.  What makes it even more fascinating is that Briony discovers that the Villa Theresa is where her grandfather was stationed as a soldier in 1943.  When a local woman hands Briony a package of letters and a remnant of some film footage the story, involving the wartime romance between English woman, Sarah Bailey, and young German, Paul Hartmann, becomes irresistible to Briony.  Research into the letters takes Briony to Norfolk and the pre-war story of Sarah and Paul, exposing secrets so powerful and damaging that they can still affect the present.
Last Letter Home is a multi-layered novel that offers a skilful blend of present and past narrative as the reader follows first Briony's research and her own complicated relationships in the present day and then dips back into the past with the wartime story.  Both narratives are intriguing with lots of twists and turns; Last Letter Home keeps the reader turning pages from first to last.
The novel is set largely in Norfolk past and present and in rural Italy in wartime and the present, but it is the wartime account of Paul Hartmann's experience that is the most powerful. Hore has clearly done a lot of careful research and gives the reader a real insight into the plight of a young German who has adopted England as his country and desperately wants to fight the Nazis who were responsible for his father's death.  Hartmann meets suspicion, hatred and prejudice at every turn and it has to be said that the English don't come out of it looking too good.
Last Letter Home is crafted with great skill.  Hore has been a Sunday Times bestseller and it is easy to see why. The plotting is tight and gripping, the characters multi-faceted and engaging and the writing is sheer delight including wonderful imagery when Hore is describing both Norfolk and Italian countryside.  The novel is a delicious mix of everything you need in a good book – great story, bit of romance, well-researched historical elements, some new insights and wonderful prose.  Perfect.
Last Letter Home by Rachel Hore, novel set in Italy and Norfolk.
Ellen for the Tripfiction Team
Follow Rachel on Twitter, Facebook and via her website
Join team TripFiction on Social Media:
Twitter (@TripFiction), Facebook (@TripFiction.Literarywanderlust), YouTube (TripFiction #Literarywanderlust), Instagram (@TripFiction) and Pinterest (@TripFiction)