Novel set in Paris and New York (a pas de deux of love)
10th January 2020
Isabelle in the Afternoon by Douglas Kennedy, novel set in Paris and New York.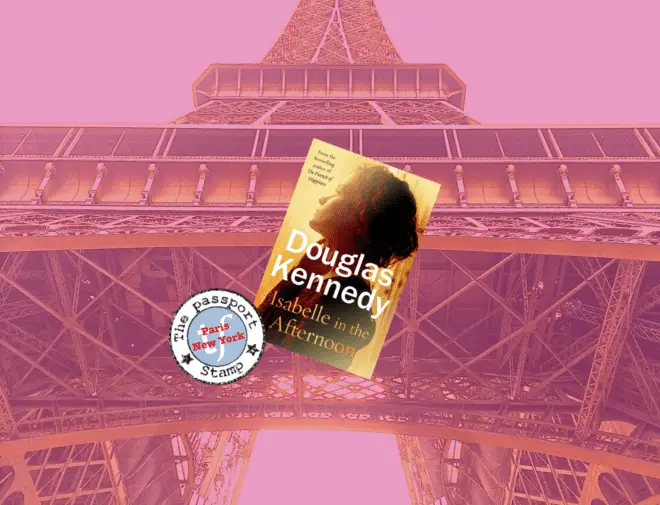 1970s. This is a story of a pas de deus of capricious, profound and long term love. Sam takes a break between school and university and decides to spend a little time in Paris. He meets Isabelle at a book launch event and theirs is a liaison carried out almost daily between the hours of 17.00 and 19.00, or cinq à sept. She sets very clear parameters because she is married and clearly intends to keep the different strands in her life completely separate. Thus, a mere two hours on specified weekdays are given to nurturing an intense affair.
Sam is from the Midwest and is about to embark on law studies as a freshman. He has lost his mother and he has a distant father. Emotionally unavailable parenting is a theme that suffuses the novel. Years of intense study back in the States beckon for Sam and he has to leave behind his formative love, Isabelle, considerably older than him, married and still agonised by the loss of her baby through cot death.
These were the days when electric shock treatment was the go-to remedy for severe Post Natal Depression and once Isabelle has a second child, her husband sanctions the use of the invasive remedy. And still Sam is still beguiled by her and what they have between them. Distance is hard to manage, Isabelle is a committed Parisienne and Sam is not wholly enamoured at being a bit part player in her life. He is soon in a committed couple relationship back in New York with Rebecca, and although he consciously assures her and himself that he is over his relationship in Paris, it is clear he is not. The pull is forever there, buried at times but even a small flutter of connection inflames the whole dance of love once again.
Sporadic contact, fleeting encounters and the odd written exchange ensure that the desire may wither but never fully dies. This is a tender and heartfelt portrayal of a love that has been deeply sown. It is beautifully portrayed, with all its vagaries. Sam is a little disingenuous in his choices of life partners but because of his upbringing he struggles to know that he is loved and fears rejection.
Life and love, inseparable, are poignantly brought to life in the hands of this gifted author.
Tina for the TripFiction Team
Catch the author on Twitter and Facebook
Join team TripFiction on Social Media:
Twitter (@TripFiction), Facebook (@TripFiction.Literarywanderlust), YouTube (TripFiction #Literarywanderlust), Instagram (@TripFiction) and Pinterest (@TripFiction)