A sneak preview of the Guildford Book Festival
25th September 2017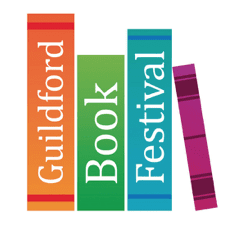 The Guildford Book Festival – 8th to 15th October 2017
The Guildford Book Festival is in its 28th year, and although it may not yet be as large or prestigious as the overlapping Cheltenham Literary Festival, there are plenty of authors and events here to get the literary juices flowing.
TripFiction readers will be particularly interested in authors talking about books with a strong sense of location, of which there are several.
Cricket lovers will enjoy Jon Surtees and Mickey Stewart reading from Wisden at The Oval looking back at some of the memorable matches and performances at the home of Surrey County Cricket Club in south London since 1845.
In The Optician of Lampedusa, Emma Jane Kirby tells the true story of an ordinary man who saved the lives of drowning migrants near this Mediterranean island, between North Africa and Sicily and caught in the current maelstrom of human misery.
Enjoy a literary lunch with Judith Mackrell as she talks about the three powerful women who brought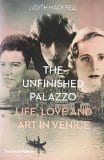 an unloved 18th century Italian building back to life in The Unfinished Palazzo: Life, Love and Art in Venice.
Be inspired by the adventurous spirit of renowned mountaineer Chris Bonington, as he talks about his book Ascent – A Life Spent Climbing on the Edge. Amongst his many mountaineering expeditions, he has undertaken nineteen to the Himalayas, including four to mighty Mount Everest.
If art excites you, the story of Renoir's Dancer – The Secret Life of Suzanne Valadon by Catherine Hewitt sounds intriguing: "Born into poverty, Suzanne Valadon moved to Montmartre, posing for – and having affairs with – some of the most renowned Impressionist painters. But behind the vivacious facade she hid a secret – she was a talented artist in her own right." Paris is always a passionate setting for a story, whether fact or fiction!
The troubled Middle East is the setting for Balfour's Shadow – A Century of British Support for Zionism and Israel. "Britain's foreign secretary penned the Balfour Declaration in 1917, laying the foundations for the creation of Israel in historical Palestine. In this revealing study, journalist David Cronin analyses the motives behind British foreign policy and its consequences for both Palestine and Israel through to the present day. It is a timely reminder of Britain's role in this ongoing conflict." 
With echoes of that recent movie The Monuments Men, Charlie English will talk about his book The Book Smugglers of Timbuktu – The Quest for this Storied City and the Race to Save its Treasures: "A medieval centre of learning, Timbuktu was home to thousands of ancient manuscripts, on subjects ranging from religion to poetry, law to history, pharmacology, and astronomy. When al-Qaeda-linked jihadists surged across Mali in 2012, threatening the existence of these precious documents, a remarkable thing happened: a team of librarians and archivists joined forces to spirit the manuscripts into hiding."
So there are plenty of events at this year's Guildford Book Festival that will transport you around the world, even if most seem to be TripFact rather than TripFiction. But there are many other events in the programme to get your literary teeth into…click here to see the complete schedule.
Click on any of the names above to see more details of their events at the Festival, and click on the places in green to see books located in that destination on the TripFiction database.
It really should be a great week for book lovers. I'm looking forward to attending a few of the events, and I'll also be taking my first few tentative steps into novel writing myself, when I join Rachel Marsh for her Creative Writing Course. If I ever get into print, I wonder where my first book might be located……
Andrew for the TripFiction team
Follow The Guildford Book Festival on Twitter and Facebook
Do come and join team TripFiction on Social Media:
Twitter (@TripFiction), Facebook (@TripFiction.Literarywanderlust), YouTube (TripFiction #Literarywanderlust), Instagram (@TripFiction) and Pinterest (@TripFiction)