Talking Location With author Gavin Scott – Paxos, Greece
3rd June 2017
#TalkingLocationWith…. Author Gavin Scott, who shares his love of PAXOS, Greece
I think of Paxos as the secret island, tucked away just below Corfu in the Ionian Sea, without an airport and reachable only by boat. This time I took the Despina, from Corfu's New Harbour, and an hour and a half later had reached Gaios, which, although it is the main village on the island is in essence simply a network of narrow alleys around a square with an old church in the middle and lots of cafes and tavernas.
Costas was there in his taxi, one of only five on Paxos, to meet me and take me to Lakka, a small village at the northern tip of the island where my friends Ken and Tine have lovingly restored the Villa Adriana, where my wife and I always stay. Paxos is famed for its crystal clear water, which becomes bright turquoise when you look down at the sea from the hills. There's nowhere better to get this effect than in Lakka, which is nestled around an almost perfect horseshoe-shaped bay.
Beyond the bay the water takes on the much darker shade of Homer's wine-dark sea.  According to The Odyssey, it was here, on Paxos, that Ulysses came ashore with his sailors, only to be bewitched by Circe, the sorceress. To keep them all on the island, she turned the sailors into pigs and made Ulysses her lover, which inspired one of the more erotically convoluted episodes in James Joyce's Ulysses.
Merely a legend of course – but up in the hills above Lakka, hidden behind the old church of Ipapandi, there's a hidden spring which is known as Circe's well – with the kind of atmosphere which might well make you think of that powerful sorceress and her effect on the male of the species. Certainly it was a long time before Ulysses and his men were able to recover their willpower and get on their way.
Most modern day visitors to Paxos seem to fall under their own enchantments because they tend to be drawn back to the island time and time again. The locals jokingly refer to them as 'Paxos lifers'
Much of the charm of Lakka comes from the friendliness of its people, who have a knack of making you feel welcome and special, and if you come back a second time, they'll greet you like a long lost friend. In summer the village is one large open air dining room. Bustling tavernas open onto little squares and the waterfront. Babis, the local electrician, teaches you Greek dancing on Wednesday evenings. Sometimes there are visiting music bands to serenade you, or even a hippy French circus troupe.
That's another remarkable thing about Paxos: despite its smallness, culture abounds. It has its own brass band, which is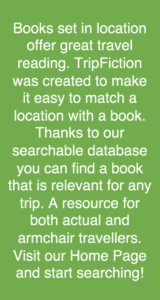 in great demand for the Easter festivities. It has a summer music festival. And its own amateur theatre group that performs Greek comedies at Easter time. Menaleus and Akis, who run two of the beachfront cafes, are among the most popular actors in it. And Gerasimus, Ken and Tine's electrician, is known for his wild comedy entrances. But Paxos has also attracted artists and theatre people from abroad. Laurence Olivier and Rex Harrison used to visit one of their thespian friends, Peter Bull, who had a house in Lakka. The British film star Susannah York also owned a house nearby. And Harold Pinter was said to have worked on a play on the island. Ken wrote his own book, The Outstanding Actor, there.
By day, Lakka is very much a working fishing village. Around 11 in the morning the brightly coloured fishing boats return and if you like cooking, you can buy your dinner at the quayside. The tavernas have first choice though. Ken and Tine's neighbour, Michaelis, has the best fish restaurant on the island, La Rosa di Paxos.
Ken and Tine's Villa Adriana is set in an olive grove on a hill overlooking Lakka harbour and the sea beyond. They bought it as a ruin and when they asked about its age, the local architect told them, "About the time of Byron."  Now it's restored to its original Venetian style splendour with pink stucco and dark green shutters, very different from the small white and blue houses seen on other Greek islands.  The reason for this is that Paxos, like Corfu, was once a Venetian colony so the architecture is more Italian than Greek.
It's also one of the greenest islands in all of Greece. The Venetians paid the local Greeks to plant olive trees all over the island, so today it's still covered in these magnificent trees, some of them over 500 years old. Paxos olive oil is said to be some of the finest in Greece. I cannot promise you that Paxos has the missing Minoan stele, the fugitive German archeologists, vengeful Royalists, scheming Russian agents and dissident war heroes which fill my imaginary island of Hydros in this year's Duncan Forrester novel, The Age of Olympus, but I think there's a good chance you'll have as much fun there as did my hero Duncan Forrester back in 1946.
Provided you do not come across Circe, flitting through the olive groves in search of new lovers to transform and seduce.
Thank you so much to Gavin for sharing his love of Paxos with us!
Gavin Scott's new detective adventure, The Age of Olympus, has just been published in Britain and the United States by Titan Books. It is the sequel to last year's successful Duncan Forrester adventure, The Age of Treachery, about a former SOE agent turned Oxford don, who gets involved in the crucial events which formed the modern world in the years after World War Two.
Gavin Scott is a former reporter and presenter on BBC Radio (The World at One and PM) BBC Television (Newsnight, Horizon &c) and Channel Four News. Since 1990 he had been a screenwriter in Hollywood, working with George Lucas, Steven Spielberg and Terry Jones of Monty Python. His latest film, Absolutely Anything, starring Simon Pegg and Kate Beckinsale, is released in America this summer. Buy his book here. You can follow Gavin on Twitter 
And come and join team TripFiction on Social Media:
Twitter (@TripFiction), Facebook (@TripFiction.Literarywanderlust), YouTube (TripFiction #Literarywanderlust), Instagram (@TripFiction) and Pinterest (@TripFiction)
For many books set around GREECE, just click here!