Talking Location with author Zoe Duncan – Cornwall
4th July 2017
#TalkingLocationWith ….  Zoe Duncan, author of The Shifting Pools set in Cornwall
My love affair with Cornwall started young. My parents took us to Cornwall a few times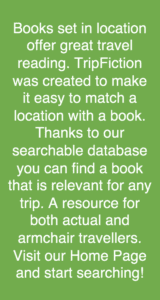 when I was between 4 and 7. I remember our tiny caravan and the howling wind outside, the terrifying snorting noise outside the caravan door one night that turned out to be a sheltering hedgehog, eating fish and chips sat around our little caravan dining table – the amazing 1970s brown and orange swirly paisley curtains – but most of all I remember the landscape, the feel of the place. Scrabbling down steep, loose paths to hidden beaches, making sand-castles, paddling in the sea, even burying my teddy in a bucket on a beach (he was never found, despite many hours of re-digging). I remember the gloriously sunny days, and the wonderful days of stinging rain and unfettered winds. I loved it all. I remember clashing snatches of anoraks, sun cream, oxtail soup from a thermos, sand in my toes, blinding sunshine, wild walks.
It is these same things that keep pulling me back now. All those memories and sensory responses get stored away within you – have an impact upon you. As I started to write The Shifting Pools – I knew that the landscape of Cornwall would seep through into it.
My story needed various realities for my central character, Eve, and is set between London, dream sequences and an imagined setting of Enanti. These various realities allowed for the exploration of our conscious and subconscious minds.
The landscape of Enanti, where Eve is transported to – is meant to take on the power and individuality of a character in its own right, as the link to nature is important to me. The setting I had in mind was inspired by the north coast of Cornwall – a place of unlimited horizons, battered cliffs and elemental rawness – it is a place where truths will out, and hiding away is not an option. Life is precious, and clings persistently on in any tiny nooks that can sustain it. And it thrives, full of vitality and tenacity. This needed to be the sort of landscape where Eve could start to find those truths in herself. It is what Eve chooses to do with life here, when all other artifice is stripped away, that is the core of the novel. I wanted to write something that was authentic, but hopeful.
And you cannot escape the sea here. It is everywhere – and allows the mind to expand and wander. The fact that your eye can travel so far, unleashes something within, at least for me. The link to water, and the sea in particular, with its metaphors for freedom, shifting realities and the subconcious, play a powerful part in the novel.
I go to Cornwall many times a year. I love the freedom it brings, for me, for my children. One of my favourite places to walk is up past the Round Hole above beautiful Trevone beach (a large natural blowhole cut in from the sea) – and beyond. The coastal path here passes extraordinary coastal formations, such as stacks, stumps, caves and arches – heading on towards Stepper Point. However, this part of the coastal path is not hemmed in by fields on the other side – rather it is open, expansive moorland – where children can run. It is this feeling of openness that pulls me back to this stretch of coast. We love to walk amongst the sea thrift growing at the very edges of the land, the erigen daisies and the little songbirds that make their home here. You can also see huge cliff faces of nesting gulls – with some wheeling overhead in the wind. It is a place of tenacious life, all perfectly adapted to these open conditions.
If you continue on around the whole peninsula, past Stepper Point, you walk into the Camel estuary – which brings a wholly different experience. The battering assault of the waves dies away in this more sheltered area, the wind dies back as you leave the front line of the Atlantic. At low tide, the most enormous bank of sand – the Doom Bar becomes visible. My children love to run out onto this and play, looking for crabs. It seems as if the sand goes on forever, and although a channel of water does still remain between you and the facing side of the estuary – a trick of the eye makes it look as if you could simply walk across. After playing and swimming here, we always then head up to the Rest A While Tea Garden  – a wonderful little cafe run in someone's back garden in one of the little coast guard cottages looking out over the estuary. My children and I love it here – you get to sit and eat crab sandwiches and cream teas – all with a front row seat for the extraordinary view.
We also have a particular love for a beach further south along the same stretch of coastline – Porthcothan. It is a real treasure of a beach at low tide, with a huge expanse of sand opening up, little swimming pools trapped in crevices by the receding tide – and a lovely little shop behind the sand dunes of the beach which sells amazing ice-cream.
In the other direction along the coast from the Camel estuary – you eventually get to Crackington Haven, in the far north of Cornwall. The towering cliffs here, and along to the remote Strangles beach nearby, are breathtaking.
For relaxing – we love to head out to Rojanos in the Square in Padstow, take torches down to Trevone Beach, or cycle along the traffic-free Camel Trail. Whilst we are down we also always visit the beautifully curated Jane Reeves Art Gallery in Padstow – a little gem.
There are so many extraordinary places to go in Cornwall – but all my favourites are outside, out in the stunning landscapes that have pulled people here for centuries. And always with my eye turning to the sea.
Thank you so much to Zoe for taking us to wonderful Cornwall, with fabulous tips, insights and the sharing of her personal family photos. You can follow her on Twitter,  Facebook and via her website and of course buy her book here!
And do come and join team TripFiction on Social Media:
Twitter (@TripFiction), Facebook (@TripFiction.Literarywanderlust), YouTube (TripFiction #Literarywanderlust), Instagram (@TripFiction) and Pinterest (@TripFiction)
Catch this video of her talking about the book:
For many more books to transport you to CORNWALL, just click here!