Thriller set in South London and Hastings (don't get mad, get even)
15th May 2019
The Closer I Get by Paul Burston, thriller set in South London and Hastings.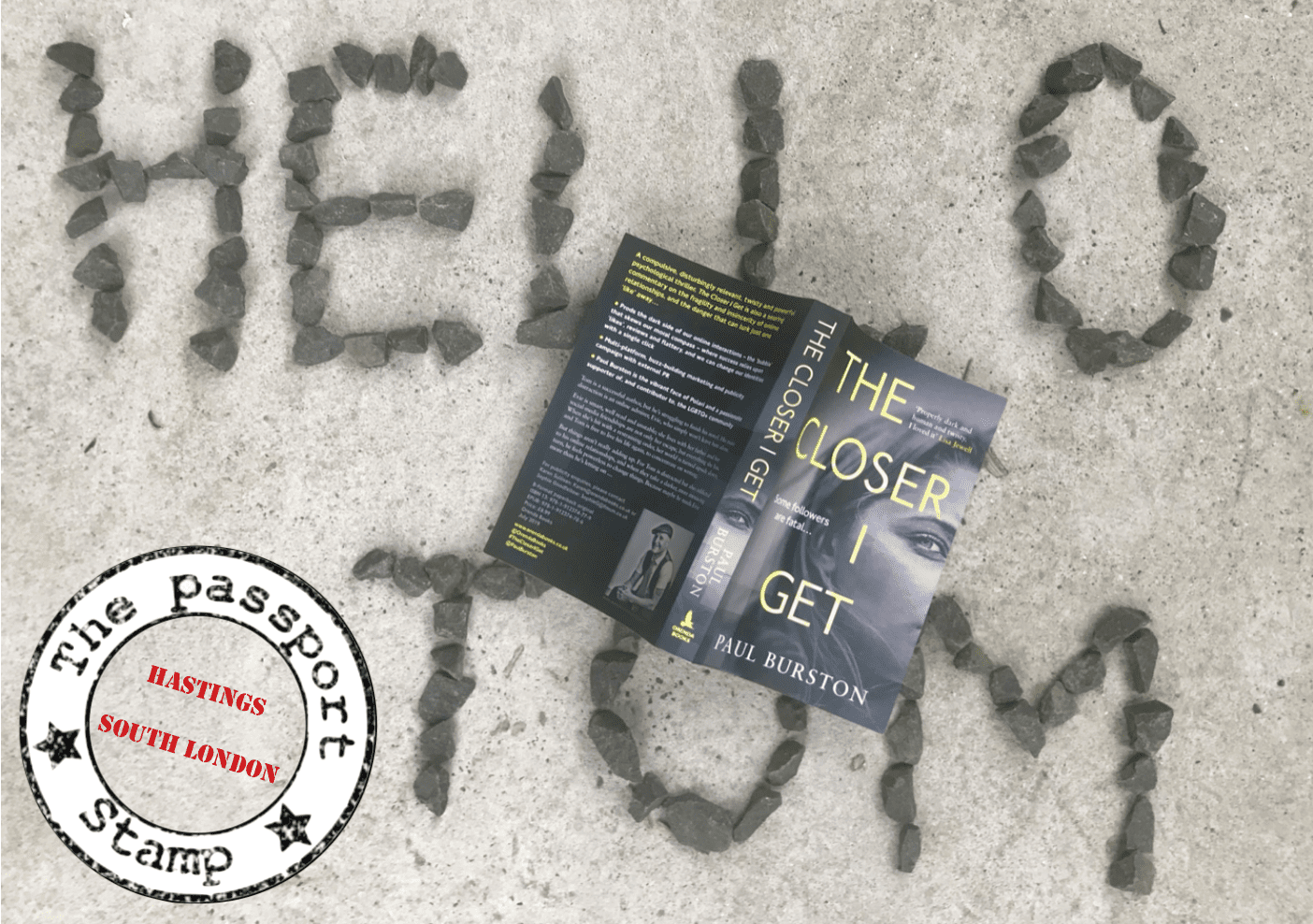 Author Tom Hunter has a stalker, identified as Evie Stokes. As the novel opens, the trial is in full swing as we meet the two adversaries.
Tom's first novel was extremely successful, enabling him to buy a riverside apartment in Vauxhall, but he is struggling to complete the next book. His money has dribbled away, and he is in a 'relationship' now with Emma, a friendship with no sexual connection because he is gay. He is objective enough to realise that he has not been altogether good to her, but at some level it seems to work for both of them.
Evie (I imagine her looking like Villanelle) lives with her ill father and she appears for much of the novel via written records she is making, comprising memories of how she has experienced the relationship with Tom and her view of the court proceedings. She believed – and still does – that the two of them have been engaged on a writing project. She is clearly well read and intellectually sharp… emotionally, given the situation in which she finds herself, perhaps less so.
The part that Social Media plays in the construct is quite sobering – the addictive nature and the compulsion to engage (or not) – and the amount of information that can be gleaned about activities is quite salutary. Beware!
Evie is handed a restraining order but will that be the end of it? Tom keeps a wary eye on her and the lure of checking in on her Social Media accounts is difficult to resist.
I read this book in a day, I thought 'just one more chapter' and boom, I was at the end. It is a well told story, incisive writing and a well balanced narrative, full of detail and tension. It definitely kept me engrossed!
The locations in the novel are very recognisable, especially for a girl from Saff London.
Tina for the TripFiction Team
Follow Paul on Twitter, Facebook and on Instagram
Join team TripFiction on Social Media:
Twitter (@TripFiction), Facebook (@TripFiction.Literarywanderlust), YouTube (TripFiction #Literarywanderlust), Instagram (@TripFiction) and Pinterest (@TripFiction)