Novel set in the South of France ("an extremely readable tale")
27th September 2015
Wish You Were Here by Catherine Alliott, novel set in the South of France (and London).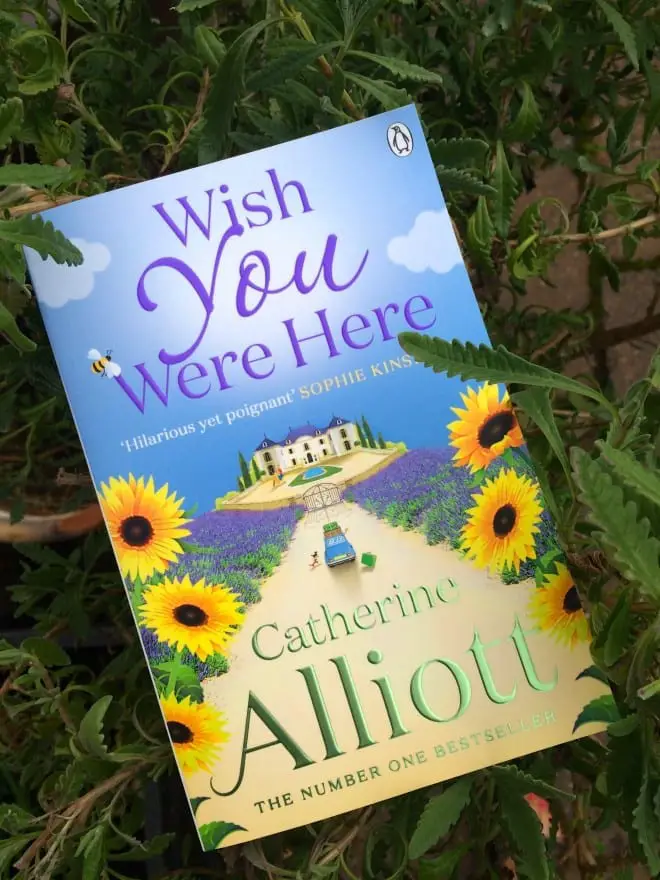 When Catherine's latest book landed on my door, I thought of all the other books waiting to be read. But……..I opened it up and that was that! I could not put it down. As always she writes an extremely readable tale. As with previous novels, Catherine develops her characters and has the reader chuckling at the (sometimes unlikely) scenarios and twists and turns.
It is not a serious book, making it just the thing to take on holiday, or one to read when the weather makes you want to curl up and escape for a few hours. It is a fun book with an interesting storyline that twists and turns as the tale emerges.
It is set in in London and the South of France. Clapham versus Fulham – for that read south or north of the river. Little hints about the locality and the inhabitants. (A touch of the Sloane Ranger appearing in Fulham? Surely not in this day and age!)
Much of the action takes place in France where her description of the local markets makes one instantly want to wander down and enjoy the sights and smells of a typical French market (Somehow buying tomatoes and olives in Waitrose or Lidl does not begin to compare!). The wonderful descriptions of meals, washed down with delightful local wine leave one looking at the contents of the fridge with despair.
Flora is a restaurant reviewer. Her life revolves round visiting top restaurants and writing of the exotic meals that she has to eat. Her family are not always too keen to accompany her, but Flora has it down to a fine art. A few mouthfuls of this and a taste of that. Placing orders that do not involve hours of preparation and therefore not taking too long to make the judgement call.
Both Flora and her surgeon husband James are disillusioned with their lives and cannot see how it could be changed. A chance encounter leads to her family being given the use of a chateau for the holidays. Everyone from her husband, daughters, boyfriends, mother, friends and in-laws jump at the chance to escape to France for a few weeks. As in real life, holidays with family and friends can lead to some surprising revelations.
Suffice to say that all does not go smoothly with the appearance of an ex-fiancé, not to mention her mother's new 'friend' who turns out to be a chef of the highest standard. A famous opera singer and her estranged husband join the cast with interesting sub plots.
I enjoyed the way that Catherine developed the characters Tara and Amelia – Flora's daughters. At times one wondered who the mother was and who the daughter? As for the boyfriends?
If you have read and enjoyed any of Catherine's' previous books, this one will not disappoint. If you have never sampled her wit and very readable books, I urge you to get this. Roll on the next book from Catherine Alliott.
KAGA for the TripFiction Team
You can connect with Catherine Alliott via her website. And of course come and join TripFiction for more literary travels on Social Media: Twitter, Facebook, Pinterest, and when we have some interesting photos, we can be found over on Instagram too.
For more top reads set in the South of France, click here!