Author Liz Eeles takes her readers to Cornwall
24th May 2017
#TalkingLocationWith….  Liz Eeles, author of Annie's Lovely Choir by the Sea, sharing "her"  Cornwall
I'll never forget that first glimpse of blue Cornish sea every year as we crested a hill in Dad's battered Morris Traveller. It was the start of our family holiday, and my brothers and I would leap about excitedly in the back seat while Dad yelled 'Don't put your feet on the floor.' He'd patched the rusty floor with fibreglass and worried that our feet would go through, Flintstones-style. Happy days!
Cornish villages seemed magical to a child growing up on a Gloucester council estate. Quethiock, Angarrick, Gwedna and Polzeath sounded like settings from a fantasy novel, and bad weather – it often seemed to be raining – merely added to the mystical atmosphere. My imagination would go into overdrive as a thick sea mist rolled in across Pendeen and the mournful foghorn began to sound.
Then, when I was a teenager, dishy Robin Ellis galloped across Cornish cliffs as TV's first Poldark, and that cemented it.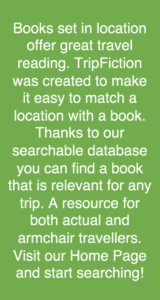 My hormonal heart was forever lost to this wild and wonderful county.
Little wonder then that when it came to writing Annie's Lovely Choir by the Sea – a romantic comedy published this month by Bookouture – Cornwall was my first choice of setting.
Annie is a self-contained city girl with no family to tie her down who travels to deepest Cornwall to meet the great-aunt she's never known. At first, she hates the remoteness, lack of phone signal and appalling weather in Salt Bay. But her new home and its inhabitants gradually capture her heart as she resurrects the local choral society which was devastated by a tragedy several years earlier.
My book needed a central location, the antithesis of busy London, that would work its magic on a reluctant visitor feeling out of place – and Cornwall fitted the bill. Its history of choral singing was an added bonus that added authenticity to the plot. And – the clincher when it came to settling on a location – it gave me a great excuse to revisit the south-west of Cornwall, where my fictional village of Salt Bay is set.
The weather for our trip was brilliant (for once) and we spent a happy week walking lanes edged with high banks of wild flowers, eating Cornish pasties, watching sea smash into granite rocks, and sitting on beaches that wouldn't look shoddy in the Caribbean. Who needs Antigua when you can enjoy Porthcurno Beach in a heatwave? I came home feeling steeped in the sights, sounds and smells of Cornwall and inspired to write Annie's story.
If only Cornwall could be shifted a couple of hundred miles east, to within commuting distance of my husband's job in London, I'd move there like a shot. In the meantime, I'm enjoying living there vicariously through Annie as I write Book 2 in the Salt Bay series.
My top places to visit – There are so many wonderful places to visit in Cornwall. Here are just a few of my favourites.
I love this beach in North Cornwall so much, I named my main character Annie Trebarwith in its honour. Don't be fooled if you arrive at high tide to find no beach at all. As the sea retreats, walk around the rocks and you'll discover a perfect expanse of washed sand and rock pools.
This amazing open-air theatre nestles on a clifftop next to Porthcurno Beach and has one of the best views ever. Keep your fingers crossed for good weather, and try not to be distracted from the performance by the beautiful Atlantic Ocean stretching towards the horizon. You can hire cushions with a supportive back, and I'd recommend it – the seats, formed in tiers on the cliffside, can be unforgiving after a while.
Rising steeply from the sea, St Michael's Mount looks like a setting from Game of Thrones – I kept expecting to see dragons swooping over its castle walls. Just off-shore from Marazion, the mount can be reached on foot at low tide via a cobbled causeway and there are boats to ferry tourists at high tide when the island is cut off from the mainland. The castle on top of the mount opens to the public, and there are sub-tropical gardens to wander round, plus a National Trust cafe so there's lots of cake.
It can get really busy in St Ives and the winding streets are narrow – our car has the scratches to prove it – but it's well worth a visit. After walking the harbour wall and watching a seal which swam into shallow water, we strolled across a narrow spit of land to the other side of town where there are more golden-sand beaches (St Ives has loads), plus Tate St Ives if you fancy some culture.
Thanks so much to Liz for sharing these top tips. You can buy her book here and follow her on Twitter.
And join Team TripFiction on Social Media:
Twitter (@TripFiction), Facebook (@TripFiction.Literarywanderlust), YouTube (TripFiction #Literarywanderlust), Instagram (@TripFiction) and Pinterest (@TripFiction)
For many more books set in CORNWALL, just click here!