Book suggestions for a Mediterranean cruise
1st October 2017
Book suggestions for a Mediterranean cruise. #TFHighSeasReads. TripFiction was created to make it easy to match a location with a book, and to help you see a location through an author's eyes.
Now imagine you're off on a cruise and about to visit several exotic places…in between all that excessive eating, sunbathing and deck quoit throwing.
The Cruise Director will no doubt hand out plenty of information on the ports you'll be disembarking at, but how much better would it be to walk in the same footsteps as an author and their characters? Wouldn't that bring your port of call much more vividly to life than seeing another grey museum, or jumping on yet another open-top bus tour?
Let's take a look at a cruise, and suggest some novels and travelogues that follow the ship's itinerary and would really add some literary colour and flavour to your holiday. For example:
Cunard's 17-night cruise to Venice and the Adriatic
Valencia (Spain):
A Death in Valencia by Jason Webster – a colourful crime thriller that will bring Valencia into your cabin as soon as you leave Southampton.
Chief Inspector Max Camara is feeling low. Ominous cracks have appeared in the walls of his flat: the body of a well-known paella chef has been washed up on the beach: there are rows and threats about abortion clinics: the town hall are set on demolishing El Cabanyal, the colourful fisherman's quarter on Valencia's sea-front….
Taormina (Sicily):
Drool on board while you're reading Sweet Honey, Bitter Lemons by Matthew Fort, and you'll know exactly what to order for lunch in one of Taormina's many buonissimo restaurants.
There is SUCH warmth in Fort's writing, such a great travel companion, and you can just feel the passion he has. If you are travelling to Sicily you absolutely have to take this – I read it in the evenings in the hotel and it somehow brought together my day's experiences (review by Sarah C on TripFiction).
Venice (Italy):
You might splash out on a gondolier trip through the canals of this unique, beautiful city while "on dry land", away from Queen Elizabeth. And if you've already read Free Gondola Ride, you will be able to share the author's rare insight into the lives of the life and culture of the famous gondoliers, as much a part of Venetian life as the pigeons in St. Mark's Square.
"Such an interesting take on these ghostly figures that trawl the canals. What are they about? What are their lives like? Find out here and transport yourself to Venice" (lead review on TripFiction).
Dubrovnik (Croatia):
Two Tickets to Dubrovnik is a novella by Angus Kennedy that will lead you around the labyrinthine streets of this historic walled city…and straight to its best wineries and restaurants.
Two Tickets to Dubrovnik is a novella centered on the bittersweet memories of an Australian wine writer's visit to Croatia. Tightly written, the book is filled with information about the area's history and could even work as something of a travel guide to Dubrovnik (BlueInk review on TripFiction).
Cagliari (Sardinia):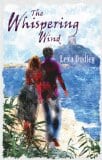 As much a love letter to Sardinia as it is a tale of two lovers, Lexa Dudley's heart-wrenching tale The Whispering Wind is a must for anyone who likes a good tear jerker (review by SecretSales on TripFiction).
This is a moving story of two lovers, set on this beautiful island, where Elise goes on holiday to escape a loveless and violent marriage. Whilst there, she meets and falls in love with Beppe, a local Sard. Despite religious and cultural complications, they embark on a romantic and passionate affair.
Sounds like perfect literary escapism, before you set foot on this beautiful, intriguing island.
Gibraltar:
Your last port of call, before heading back to Southampton. As you pass between the southern tip of the Iberian peninsula and the northern edge of Africa, why not read Shadow of the Rock by Thomas Mogford, to get a feel for the physical closeness and cultural distance between Gibraltar and Tangiers.
One humid summer night in Gibraltar, lawyer Spike Sanguinetti arrives home to find an old friend, Solomon Hassan, waiting on his doorstep.
Solomon is on the run, accused of a brutal murder in Tangiers. He has managed to skip across the Straits but the Moroccan authorities want him back.
Spike travels to Tangiers to try to delay Solomon's extradition, and there meets a beautiful Bedouin girl. Zahra is investigating the disappearance of her father, a trail which leads mysteriously back to Solomon. Questioning how well he really knows his friend, Spike finds himself drawn into a dangerous game of secrets, corruption and murderous lies.
Back in Southampton, your holiday may be over and your waistline may have expanded, but why not take another look at TripFiction's database and search for books based in the ports and countries of your next cruise holiday.  
Andrew for the TripFiction team
You can follow Cunard on Twitter, Facebook and book your next cruise via their website
Do come and join team TripFiction on Social Media:
Twitter (@TripFiction), Facebook (@TripFiction.Literarywanderlust), YouTube (TripFiction #Literarywanderlust), Instagram (@TripFiction) and Pinterest (@TripFiction)