Novel set in Inverness and environs ("Scotland was working her reliable magic")
2nd September 2015
The #Aroundtheworld Blog Tour is a partnership between TripFiction and #BookConnectors – bloggers and authors, travelling the world, through fiction.
TripFiction was created to make it easy to match a location with a book and help you select good literature that is most pertinent and relevant to your trip. A resource for armchair and actual travellers, it is a unique way of exploring a place through the eyes of an author. We blog, and chat books and travel across Social Media, and love to meet authors and bloggers as we take our literary journey.

Book Connectors  was created as a place on Facebook for Bloggers, Authors and small Publishers to share their news. We encourage book promotions; information about competitions and giveaways; news of events, including launch events, signings, talks or courses. Talk about new signings, about film deals …. anything really. Book Connectors is a friendly group, there are no rules or guidelines – just be polite and respectful to each other.
We review Love, Revenge and Buttered Scones by Bobbie Darbyshire, and Bobbie talks to us about her books and Scotland.
Love, Revenge and Buttered Scones by Bobbie Darbyshire, novel set in Inverness.
This is, in part, the story of the many faces of Angus Urquhart….Three people hop aboard the train in London that will take them to Inverness, each on a quest, and as the story unfolds so do the strands that bring their paths together.
From the title/cover of the book, Love, Revenge and Buttered Scones, I anticipated a cosy read along the homely lines of the M C Beaton Cotswold set Agatha Raisin series. But this is not a sleuthing novel, this is a book that charts developing relationships in the context of each character's personal backstory and how individual stories develop as relationships evolve.
Henry spots his eccentric brother Peter on the very same train, fairly early on, and goes out of his way to avoid an encounter, he is focussed on his impending encounter with his favourite author, Marjorie Macpherson, who is due to give a talk at the Reading Room of the Inverness Library. Spaniard Elena wants to track down Angus Urquhart, in her eyes el malo, in order to settle old scores; and Peter is bound up in Gaelic verse, but has his own mission involving so-called Calum Calum.
Fiona works in the library in Inverness and is the catalyst for unfolding events, and eventually all the characters pile into a car and head up into the wilds of Scotland, the snow all around, each character still intent on their own line of enquiry. Surprising encounters and relationships feed the story as it unfolds and evolves.
Tina for the TripFiction Team.
Bobbie has kindly agreed to answer our questions, so over to her: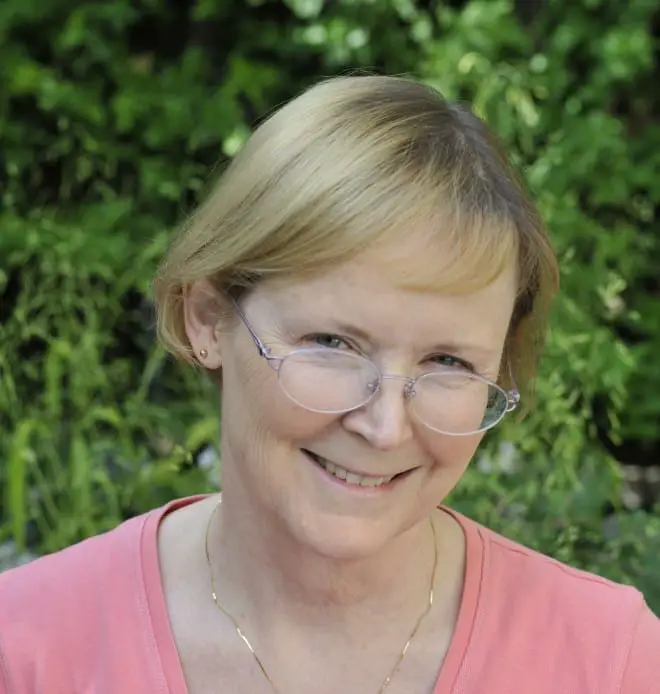 TF: The book interleaves several contrasting threads. How did it evolve in your mind?
BD: The trigger was a writing workshop I went to. We set out to plan a novel in three hours using a pack of cards, a kitchen timer and a piece of string. Cards drawn from the pack suggested characters and motives, the timer pinged for us to report back our ideas, and the string showed us the shape of the narrative. Thirty of us were brainstorming. The Spanish Civil War. A Scottish poet. Two brothers who hate each other. We had wildly different ideas and angles. My eureka moment came too late to mention to anyone else. I thought: 'Wow, the narrator can be a novelist who's running a workshop, who's showing them how to invent a novel using a pack of cards, a piece of string…' Around that idea, I built in many of my fellow brainstormers' eclectic ideas, both comic and dark, and found ways to link them in a surreal and mysterious plot.
TF: You have chosen a set of very diverse characters, each with their distinctive style. Which is your favourite character and why?
BD: Dare I say, Peter? My characters always take me over, and if there's one I'm not loving, even a villain, I know he or she needs more work. Many pull faces at Peter's selfishness and bad language, and find him annoying. But some love him, and I confess I do too. He's been hard to let go of. He keeps trying to pop up in new novels, and I have to tell him no. I guess there must be a Peter buried inside me somewhere – angry and explosive. It was fun letting him out just the once.
TF: There is a Scottish vein running through the book. What is your connection to Scotland?
BD: Despite two Scottish great-grandmothers, I was nearly thirty before I set foot north of the border. Altogether I've been three times to the Edinburgh Festival, once to Loch Awe, once to the Hebrides, twice to the north coast, and three times to Inverness. Highland mists and vistas induce an inexplicable sense of connection and nostalgia in me. When Henry says, 'Scotland was working her reliable magic', that's me speaking. But the book is partly about challenging the romantic idyll.
Location is never just 'setting' for me. Inverness felt like a character in the story, and I realised I couldn't write a word until I'd been back there again. I booked into a B&B on Ness Bank and wandered around the city and its library with a notebook. The librarians became quite alarmed when I asked where the fuse box was! I explained I was writing a novel, but they wouldn't say, told me to stop taking photos and watched my every move after that. Never mind – Fiona Urquhart led Henry straight to it!
My research trip was during a July heat wave, I could only imagine what Inverness would be like in a blizzard, but now it seems to me as if I actually saw it that way – smothered in snow, freezing with cold. Memory and imagination have leaked into each other.
TF: You clearly know Gaelic as one of the characters converses in the language at times! How has that come about?
BD: Ha ha! I confess I don't know a word. I can't even pronounce it! I'm chuffed that so many readers, even those who speak it themselves, have assumed I know it.
I thought I would have to refer to the Gaelic without quoting it, but I decided to have a go first. I have smatterings of other languages – how hard could this one be? So I borrowed a teach-yourself book and cassette from the library. It proved completely beyond me. I was soon as frustrated as Henry's father – "that damned Scots drivel that sounds like German crossed with bloody Japanese". But then, towards the back of the teach-yourself book I found the transcript of an interview with a Gaelic speaker: a few pages of dialogue on the left, a few pages of English translation on the right. I lifted every sentence, phrase, word that might just possibly be useful, carefully copying the spelling, triple-checking I had the right translation. From that I concocted Urquhart's poetry – "the chipped, plain statements blossoming into subtext". Chipped and plain – no other choice – it was all I had!
TF:  Are your two other novels also set in Scotland?
BD: I like to explore a different location each time. My first novel Truth Games (about a group of bed-hopping friends) is set in north London in the baking, dry summers of 1975 & 76. My latest one, OZ, starts in the area where I live – Clapham Junction, Lavender Hill, Battersea, Tooting – but then heads off to Australia, where I spent a month a few years ago. Sydney was such a fabulous city, just crying out for me to write a novel about it, although I didn't then know what the novel would be. While other tourists were clicking their camera shutters at the Harbour Bridge and the Opera House, I was constantly scribbling in a notebook, and I'm delighted that Australian readers say I've captured the place they know.
TF: What are you working on at the moment?
BD: I've shifted location again, to Brighton this time, another city I've a soft spot for. Illustrious actor Harry Whittaker is a national treasure, but to Richard, the son he's never acknowledged, he's a crippling embarrassment. Although Harry has just died, he's still around, as self-centred as ever, a not-so-blithe spirit suffering narrow escapes from mortuaries and funeral urns, and desperately looking for someone or somewhere to haunt. Will he scupper Richard's dreams and dash his chance of love?
TF: Is there anything in particular that aids your creative process?
BD: I find the most fruitful technique is to ask questions. I sit down with a germ of an idea and write a creaky scene about two-dimensional characters. It's no use at all, but it prompts the first questions, and as I rewrite the scene new questions arise. Gradually as I question and rewrite, question and rewrite, the characters deepen, feel real to me and give me access to their four-dimensional world. Once that begins to happen, the rest of the book comes more easily, because at last I can step into the fictional world, observing it rather than struggling to invent it.
TF: And what books are on your TRB pile at the moment?
BD: Tina, thank you so much for welcoming me onto your smashing blog. Books are such a great way to travel! I read about fifty a year and post reviews on Facebook, Twitter, GoodReads and Amazon. I was recently in 19th century Iceland with Hannah Kent's Burial Rites. I'm currently in an imagined pre-revolutionary Russia with Lesley Blanch's autobiographical Journey into the Mind's Eye. Next I'm off to the 1867 famine in Finland with Aki Ollikainen's White Hunger. After that I'll be torn between the wild west with Elmore Leonard's Escape from Five Shadows and a return visit to early twentieth century China and Japan with Oswald Wynd's wonderful The Ginger Tree.
Thank you, Bobbie, for sharing your wonderful insights into your inspiration behind the book and I, too, am too a HUGE fan of The Ginger Tree, set in Peking and Tokyo!
You can catch Bobbie on Twitter and Facebook
And do come and connect with the Team at TripFiction via social media: Twitter, Facebook and Pinterest and when we have some interesting photos we can sometimes be found over on Instagram too.