10 top Books set in Rome
13th November 2014
These are our current 10 top books set in Rome – as rated by members of the TripFiction community. Find out more about any of them by clicking on the title or cover image… And let us know in the Comments Box below whether your favourites have been included… we'd love to hear from you! You can also check out our top 10 books set in Amsterdam, Berlin, New York, Paris, Tokyo, and Venice.
The year is 115 AD and Imperial Rome is at the height of its power. The reader wakes in a rich patrician home and discovers frescoes, opulent furnishings and richly appointed boudoirs. Strolling through the splendours of the Roman…
Amid the bustle of Rome, the Vespas and the Fiats, the cigarettes and teetering high heals, Megan K Williams, a Rome-based writer and correspondent, captures the essence of this bustling city. This is an insider's eye on the love…
In Roman Blood Gordianus the Finder – the large, eccentric, philosophical investigator whose famed skills and integrity have made him much sought after in Rome – is hired by the young Cicero to acquit or convict a man accused…
Antonia had become obsessed with a long-dead poet, Cassius. A soldier and lover, he had lived in the hills of Provence in Roman times where Antonia was now engaged in an archaeological dig. Her father was hoping to uncover…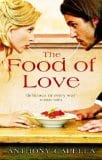 Cyrano de Bergerac with a modern feel….
Flavia Albia is the adopted daughter of a famous investigating family. In defiance of tradition, she lives alone on the colourful Aventine Hill, and battles out a solo career in a male-dominated world. As a woman and an outsider,…
By the end of the fifteenth century, the beauty and creativity of Italy is matched by its brutality and corruption, nowhere more than in Rome and in the Church. When Cardinal Rodrigo Borgia buys his way into the papacy…
"Can she trust them? Can you?" A psychological thriller about love and betrayal, and the damage done when ideals and human lives come into conflict. Helen is in a hotel room with her lover when a gunman murders her…
When British academic Malise Gabriel falls to his death from a Rome apartment, detective Nic Costa rapidly comes to realize that there is much more to the accident than he had first thought. It also becomes apparent that Malise's… 
Rome is divided once again, and Caesar is dead. Lepidus is in Africa, Antony rules the East, Octavian the West, and with it Rome. Two heirs apparent to the throne of Rome. Cleopatra has her eye on Rome too,…
And do drop by and connect with the Team at TripFiction via social media: Twitter, Facebook and Pinterest and when we have some interesting photos we can sometimes be found over on Instagram too.
The TripFiction team